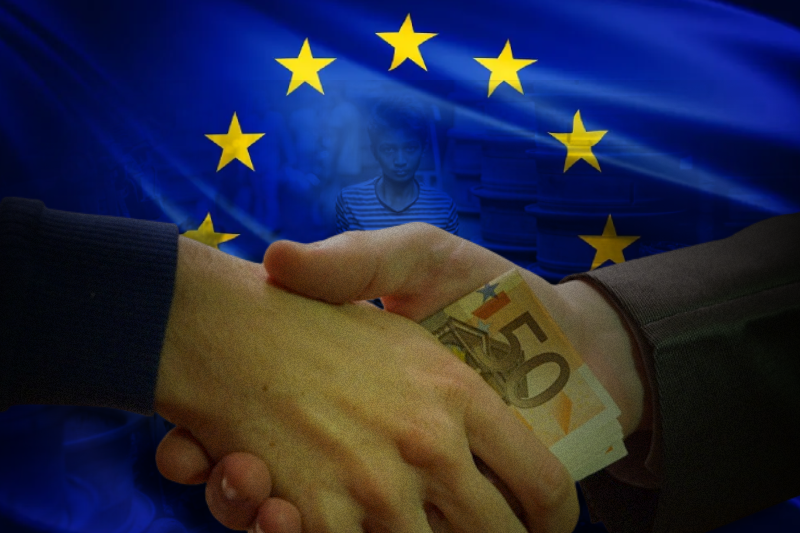 Unethical Firms Risk Massive Bills In European Union Supply-Chain Crackdown
Last updated on February 23rd, 2022 at 12:41 am

Europe – An European Union (EU) crackdown on human rights abuses and environmental breaches is set to be unveiled this week. Global firms from mining to fashion risk massive compensation bills in a crackdown. The draft law would allow victims of the corporate world to seek justice.
According to draft EU documents, the ethical supply-chain rules, which target some 4,000 international businesses and 13,000 inside the European countries, would allow victims to sue for compensation if companies don't stop violations.
According to Bloomberg News, the proposals could be changed before they are finalized. Richard Gardiner of advocacy group Global Witness said that the draft law would allow victims of corporate abuse around the world to seek justice in EU courts. Gardiner said that the EU realized that a strong law is required to hold corporations responsible for their actions.
Related Posts
The EU measures
The EU measures also target industries of footwear, forestry, and chemicals. Under EU measures, firms need to show that they are checking on labour violations, health and safety, child workers or environmental breaches in their own manufacturing processes. The victims can seek justice if the firms fail to treat workers safely. These firms would risk sanctions from new European supervisors and compensation lawsuits if they didn't check on labour violations.
The EU proposal said to minimize potential adverse human rights impacts and adverse environmental impacts with suppliers and direct business partners. EU spokesman Christian Wiegand said in an email that a sustainable economy is a key priority for the commission.
The EU proposal also includes a provision to ensure that the business is making efforts to limit global warming. The EU proposal incorporates climate and environmental considerations and are in line with human rights. According to the document, the rules may help companies that want to push suppliers to improve conditions.