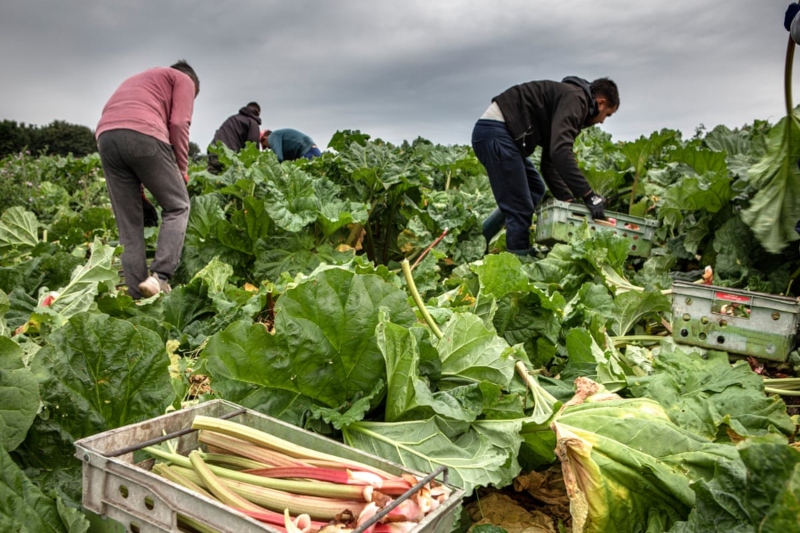 foreign workers criticise uk farm labour scheme; workers living without bathroom and running water

United Kingdom – Foreign workers in the UK (United Kingdom) under the seasonal workers pilot scheme were subjected to "unacceptable" welfare conditions. The UK government's seasonal workers pilot scheme was launched in 2019. It allowed licensed employers to recruit temporary migrant workers from non-EU (European Union) countries to address a shortfall in labour.
According to a government review, the seasonal workers faced issues like discrimination, mistreatment, racism, lack of health and safety equipment. They were provided with a house that did not have bathrooms, running water or kitchens. The workers were not provided employment contracts in their native language.
Some seasonal workers used to work in agricultural settings for up to six months in 2019 and 2020. On 22 December 2020, the government extended the scheme for a further year. Most of the 2,481 workers who came to the country under the scheme were employed for picking soft fruits, almost entirely on farms in England and Scotland.
Related Posts
Department for Environment, Food and Rural Affairs
The Department for Environment, Food and Rural Affairs (Defra) sent out a survey to seasonal workers to ensure they were not subject to modern-day slavery or any kind of employment abuses. The department is responsible for setting some of the key parameters to ensure the safety of the workers. In the survey, 15% of seasonal workers said that their accommodation was neither safe, comfortable, hygienic nor warm. The survey also highlighted that 10% of seasonal workers' accommodation had no bathroom, no running water and no kitchen. They were provided with tight living quarters.
Reportedly, the UK's agricultural sector has not improved in recent years. A Scottish government-funded review in 2021 also found that seasonal workers were living under unsafe conditions. They were not getting enough meals and water to work efficiently. They were found in a vulnerable position. Residents were at-risk for acts of discrimination and harassment.