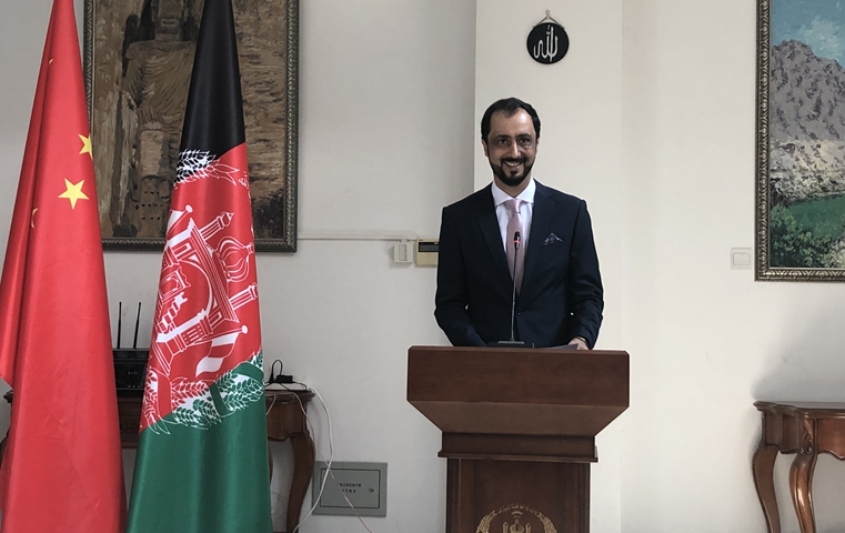 afghani top diplomat in china quits over unpaid work

China – Sadly, it's the Ambassador of Afghanistan to China who has had to quit work because he never got paid his wages. Apparently, since Taliban took over Afghanistan Mr. Javid Ahmad Qaem has been functioning without any pay for months together.
He finally decided to quit work and took to twitter to show his disdain at this mistreatment as a public servant.
In a handover letter dated Jan. 1, also posted on Twitter, Qaem said that many diplomats at the embassy had already left, and Kabul had not sent them salaries since August 2020.
Related Posts
The Talibans are still trying to gain trust amongst the world leaders, with less success as their experience of running a government are immature and so is the sense of trade and economy.
Mr. Qaem's decision was not vetoed and in response, the Taliban-controlled Afghanistan's foreign ministry said that an appropriate statement will be issued where a first secretary will now represent it in China. With is exit, Taliban's key foreign missions is left with a single member of staff only. Mr. Qaem had been facing administrative difficulties in the embassy office in Beijing. In his interview with a premier media agency in November, he said that he had urged Beijing to open trade channels with Afghanistan to ease the country's subsequent humanitarian crisis. He also called on the Taliban to resume education for girls and asked the international community to overcome its uncertainty over how to deal with the militant group. Meanwhile, Afghanistan trade has become zero with countries pulled back their humanitarian aid as Taliban took over. The mockery of work currently comes with Taliban going back to barter system of paying wages in wheat.