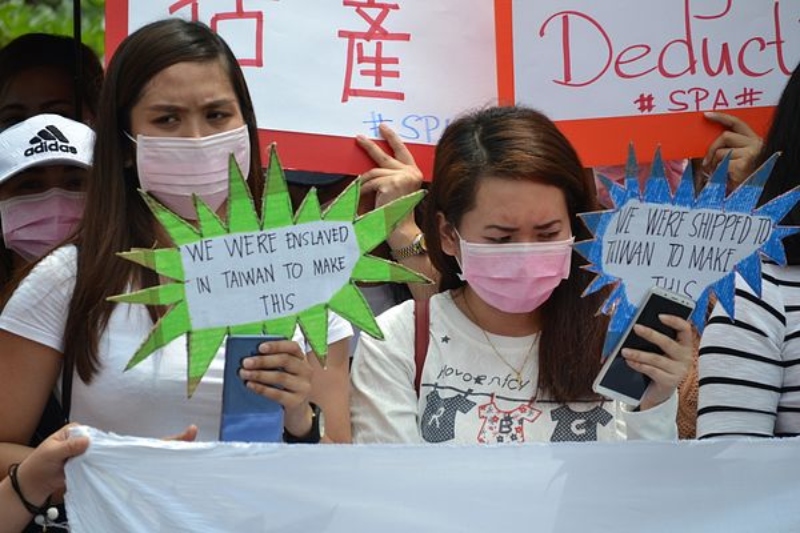 taiwan ignores repatriation of vietnamese migrants

Taiwan – Migrant workers and expats in Taiwan have experienced a grueling time returning back home amidst Covid-19 times. The ordeal seems to have come to light after some Vietnamese migrant workers have complaint of their prolonged battle and exorbitant costs incurred to get back home.
During this time, as many as 200,000 overseas expatriates and migrant workers were left stranded overseas, unable to return home. Many had applied when the first lockdown happened and since then have not received any news of their requests being processed by the government.
The Vietnam Cultural and Economic Office in Taipei has a huge pileup of applications for migrants wishing to go back home. Expenses incurred over airfare, 21-day quarantine and then other relevant tests, literally costs many two months of wages. Flight prices between Taiwan and Vietnam have gone up exorbitantly since the first lockdown, making it impossible for these migrants to afford any kind of a way out.
Related Posts
In October 2020, non-governmental organizations recognized the severity of the problem and took to the streets with Vietnamese migrant workers and expats to protest, asking Vietnam to "stop abandoning their citizens."
The protest called for four major demands to be met: transparent screening of boarding qualifications, increasing the number of returning flights to Vietnam, providing a standard for the price of plane tickets, and setting a cap for quarantine fees.
As Vietnam resumed international flights with 15 countries in December 2021, the situation is likely to improve soon.
At present, travelers need to be fully vaccinated or provide proof that they have recovered from a previous infection, in addition to submitting a negative PCR test taken within 72 hours of arriving in Vietnam. If all the documents are provided, travelers would be eligible for the 3-day quarantine, plus an 11-day self-health management plan, and would not need to quarantine at a centralized facility.