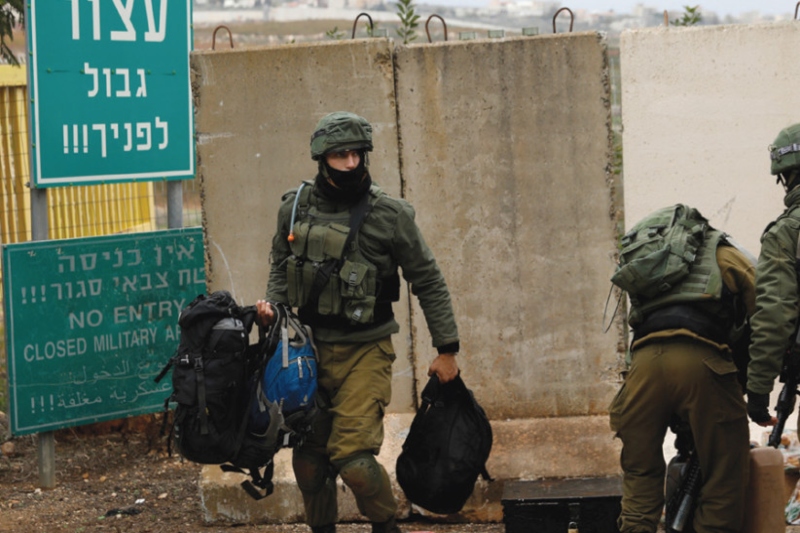 migrant workers arrested by idf on charges of infiltration

Israel – IDF troops have reportedly arrested two Sudanese migrant workers as they entered the territory of Israel via Lebanon.
On Saturday night, they were arrested after they were identified by the IDF while crossing the Ramim Ridge in the west of the Galilee Panhandle.
A report claims that they were arrested by troops from the Nahal Brigade's 931st Battalion and were taken for further questioning after being asked some details on the spot. Recent developments in the Israeli security services are witnessing the rise in safety and infiltration protocols.
Related Posts
Another incident on Thursday was a reminder of the toughened stance of the officials on migrant infiltration. It was found that an Israeli citizen was returned from Lebanon after nearly a month from when he crossed the northern border.
The United Nations Interim Force in Lebanon (UNIFIL) handed him over to the Israeli security forces. T
The person was a Bedouin in his 20s and came from the southern part of Israel and after nearly a week of attempts by the IDF, he could return to the desired location.
However, it is still not clear whether he had spent his time in Lebanon or any other place and in fact the reason behind him crossing the border is also not clear to the authorities. As per ISD spokesperson Brig.-Gen. Ran Kohav, the person has some mental health issues and he crossed the border line solely by foot.