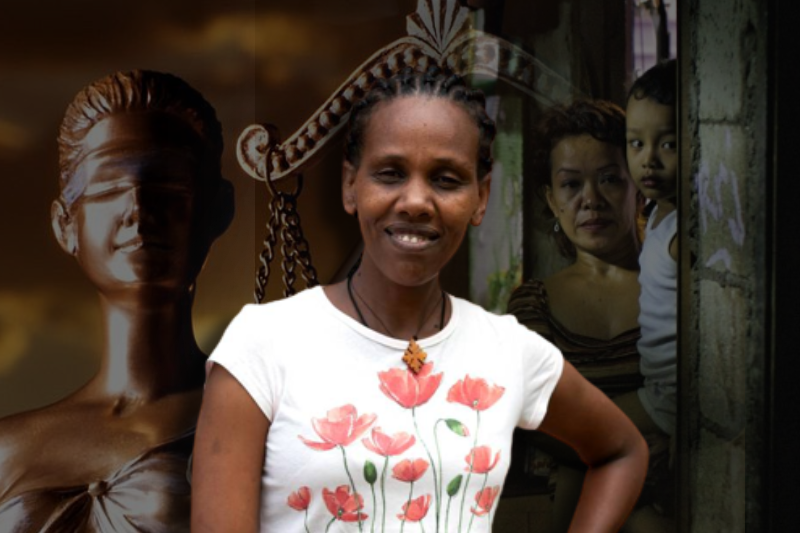 An Abused Migrant Worker In Lebanon Seek Justice

Lebanon – A migrant worker in Lebanon, who was forced to work for years without any payment, is seeking justice in a Beirut court.
She was forced to work against her will in Lebanon for many years. She also suffered violent abuse from her former employer.
The court hosted a preliminary hearing on Thursday on this matter. Reportedly, the case will be heard again on March 31, 2022. The abused migrant worker got her chance to achieve justice against her former employer after many years.
Meseret Hailu Deneke, who returned to her native Ethiopia in 2019, filed a criminal lawsuit against her former employer, May Saadeh and the Lebanese recruitment agency that brought her to Lebanon to work. The labourer accused them of slavery, slave trading and forced labour.
Related Posts
Saadeh appeared in court on Thursday for trial. However, representatives from the agency did not come for the trial.
Reportedly, Deneke spent eight years in the home of Saadeh, a dentist and divorced mother of three. Deneke alleged that she was beaten by Saadeh for seven years. Saadeh also forced her to work without payment and prevented her from communicating with the outside world, including her family, who feared that she had died. Deneke was also not able to eat without the consent and presence of her employer.
The landmark case is the first time in Lebanese history that a migrant worker charges an employer with slavery, alleging slave-trading enabled by Lebanon's kafala system. The case was brought by international non-profit Legal Action Worldwide.
The legal team said that Deneke also endured "verbal and physical abuse" at the hands of her employer. The legal team sought monetary compensation for Deneke and 15 years in prison for both defendants.
The kafala system of Lebanon excludes migrant workers from the country's labour law and prevents workers from seeking legal help for abuses against them.