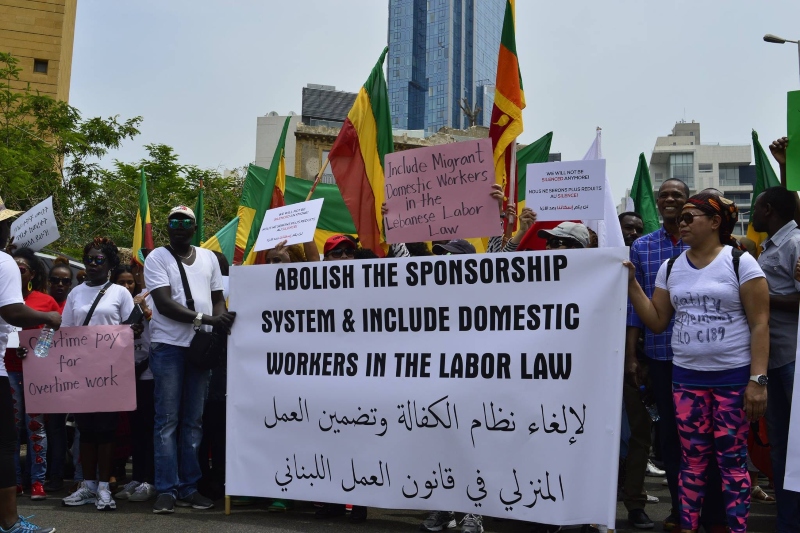 migrant workers dreams of justice in a battle against abuse in lebanon

Lebanon – is in a state of crisis on just financially but also when it comes to ensuring human rights. The migrant workers who have been working in Lebanon are one of the sections of the society of Arab countries to have been affected the most during this time of crisis.

Arab nations activists have started raising their voice against the violent abuses that many of the migrant workers have to face. These migrant workers are mostly found working as domestic help in the houses of rich people. One of the migrant workers in Lebanon shared her story.

She shared that she has been working in one of the households in the country for years without being paid for her work. Having said that, the woman has not lost hope for justice and is going ahead with a trial against her former employer.
Related Posts

In a rare scene, the Beirut court had hosted an initial hearing on Thursday for which the whole case will be highlighted and heard on March 21 this year. Her name is Meseret Hailu Deneke. She came to Lebanon as a domestic worker but left the country having being disappointed with treatment in 2019.

The 37-year-old worker hails from Ethiopia and from there itself, she filed a criminal lawsuit against her former employer, May Saadeh, 49. She also dragged the Lebanese recruitment agency through which she was hired and brought to the country.

The employer attended the preliminary hearing on Thursday but the representatives from the agencies failed to be present at the court.

The Ethiopian nation has only one demand from the court–Justice. While talking to The National, the woman said, "I want justice. I wish my case could serve as a warning to all abusers that their crimes will catch up to them one day."
She left her job after working for eight long years for her employer after she was abused, beaten and kept without pay. She was also not allowed to communicate with the outside world.