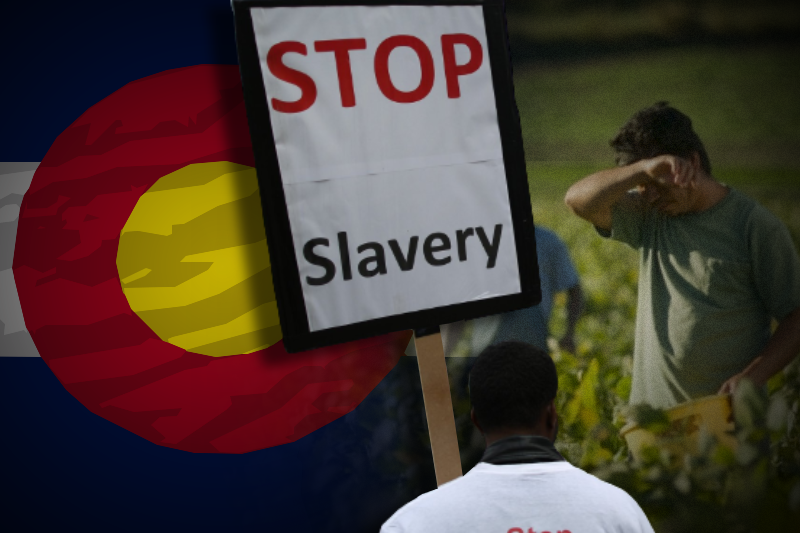 Prisoners at the Fremont Correctional Facility allege forced labour violates Colorado's anti-slavery law

United States – Harold Mortis is an asthmatic patient, who is serving a 40-year prison sentence at the prison. He is 32 years old. He is in the prison for second-degree murder and aggravated robbery.
He contracted Covid-19 during an outbreak in the prison in October 2020. However, a few weeks later, prison authorities told Mortis to work eight-hour shifts in the prison's kitchen because of staff shortages.
Mortis believes he first contracted Covid-19 infection in the prison's kitchen. As he was still suffering symptoms from the Covid-19 infection, he turned down the job. He asked the authorities if he could do something else that was a lower risk. He didn't want to be around so many people. However, the authorities told him to work in the kitchen. They did not allow him to work somewhere else. The authorities warned him that he'd be removed from the incentive living program if he didn't work in the kitchen.
Related Posts
According to cpr.org, Mortis said that the jail is a work camp. Mortis added, "You have to have a job here." Mortis and other detainees inside Colorado prisons are accusing Governor Jared Polis and his Department of Corrections of violating Colorado's anti-slavery law by forcing them to work.
Lawyers working on behalf of the inmates inside the state's 20 prisons said that the state Department of Corrections' policies requiring work inside the facilities directly contradicts Amendment A. Colorado's Amendment A was passed in 2018 by Coloradans. The law prohibits slavery and involuntary servitude in all circumstances.
A lawsuit was filed on Tuesday against Polis and state corrections officials. Reportedly, Mortis and thousands of other inmates lost "earned time," which means their parole eligibility dates were pushed out for opting out of prison work assignments. The lawyers argued that punishing people for deciding not to work by holding them in prison longer amounts to servitude.