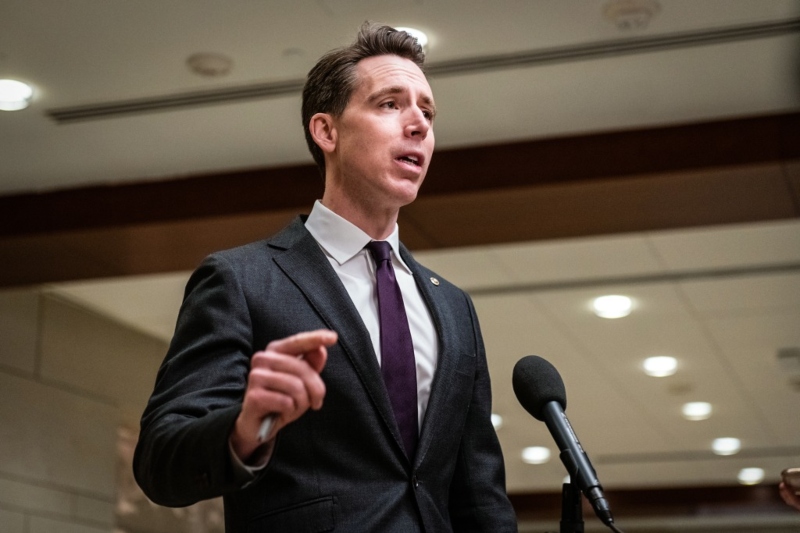 bipartisan bill introduced to check use of forced labor in american supply chains

United States – Senator Josh Hawley (R-Mo.) and Kirsten Gillibrand (D-N.Y.) have now introduced a bill that forces corporations to assess their supply chains and ensure they are not making use of forced labor.
In case they are, they need to stop the same immediately and/or comply to not using them in the future. Audits would be required to be made for the same and non-compliance comes down with heavy penalties.
While the bill does not specifically refer to China, it definitely has inspirations from the Uighur community that has been used and mistreated into forced labor on many accounts in China. The senators introduced the legislation a few days back. It is titled the 'Slave-Free Business Certification Act' as China faces increased scrutiny during the Winter Olympics, held in Beijing, over allegations of forced labor and concentration camps in its Xinjiang region.
Related Posts
Making formal statement, Hawley said, "Global slavery will not end without leadership from the United States. Now is the time to step up and tackle one of the most pressing issues of our time. This bipartisan bill will force the biggest corporations in the world to end their complicity in this moral atrocity and work to finally make American supply chains slave-free."
At many places down the supply chain, it has been found out that forced labor is in play. The US cancelled its contracts in various manufacturing countries like Thailand, Malaysia and China to name a few, that had been making bad use of human effort in their respective factories. The bill, if passed, will apply to companies that have at least $500 million in annual revenue and deal in mining, manufacturing and the production of goods like clothes and cellphones. Further, it would require regular audits to be submitted to the Labor Department and made publicly available. The Labor Department would then report any companies that aren't in compliance to Congress. Also, leaving no loophole, the legislation would also mandate that CEOs certify that their supply chains are free of slave labor or that all instances have been reported. It would penalize companies that evade the audits or fail certification.