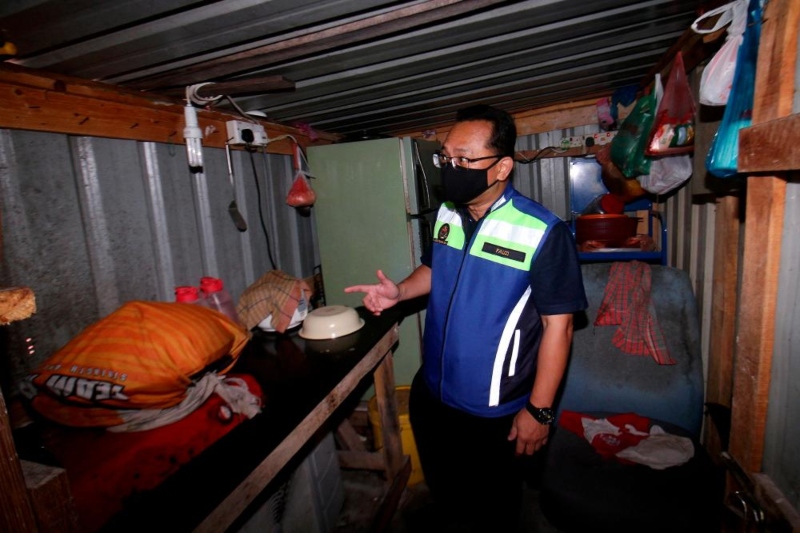 simpang pulai tile factory workers found to be living in unsafe conditions

Malaysia – Majority of the migrant workers working for a tile factory in Kampung Kepayang, Simpang Pulai have been found living in stressful, gravely unsafe conditions.
More than 20 workers work at the factory at the designated place and majority of them are from foreign countries. It has been found that they have been living in cramped environments which have no scope for hygienic practices especially given the pandemic requirements.
The grave situation in which these workers were found living in was revealed when the Perak Labor Department via Ops Banteras did their regular check-up and were shocked to find cases of forced labor as well as human trafficking at such places.
Related Posts
Department director Muhammad Fauzi Abd Ghani said during the inspection, officers found three rooms built in the factory area. The rooms were not in accordance with the specifications set by the department.

Basic things such as electricity, sanitary needs, food and water requirements were also not found to have been fulfilled by the employers. An official named Muhammad Fauzi stated that to get acess to electricity, the employees had to install separate wrings in each of their rooms for the supply. They had to arrange it themselves and it was not even provided by the factory.

"Facilities such as beds and mattresses were not provided. The rooms are narrow and the surrounding area is overcrowded," added Fauzi. He further explained that they live in accommodations provided by the employers upon being selected for work. The factory employs 14 foreign while seven local workers.
He also told the reporters that the situation they are living in is completely unsafe and "a venue unsuitable to be used as a residence for workers."