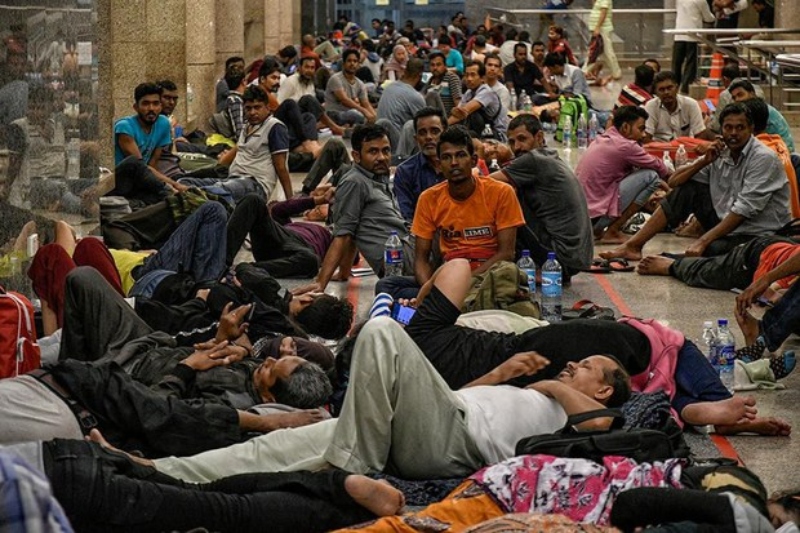 indian migrants stuck in malaysia seek govt help

Malaysia – Indian migrants who have been working in Malaysia since 2019 have urged the Jharkhand government to help them get back to India.
46 men from Bokaro, Giridhi and Hazaribagh districts have come out expressing their discontent as they seek the government to help them with their situation. As per a report, 16 of the male laborers are from Bokaro and they have been living in the capital city for three years.
Related Posts
They have essentially lost all their savings during their stay in the capital city for three years and are now stuck as they are unable to do anything regarding their way to the country. Their work contracts only expired this year and there is no way they can find their way back home till the government intervenes.
They tried to reach the government through their social media posts. One of the migrants, Basudev Mahato, said that he is in Kuala Lumpur through a Chennai based agent who helped him guarantee a job.
He is a resident of Tiskopi village in Gomia block and as he was sharing about his troubles, he stated that they have been without salaries for four months and hence are asked to live a pathetic life in the city as the company has denied to pay us any  further for our work. Bokaro deputy commissioner was involved in the matter and after gathering some details about it, he said, "We are taking all the necessary steps and the labor department officials are also coordinating with counterparts in Ranchi."