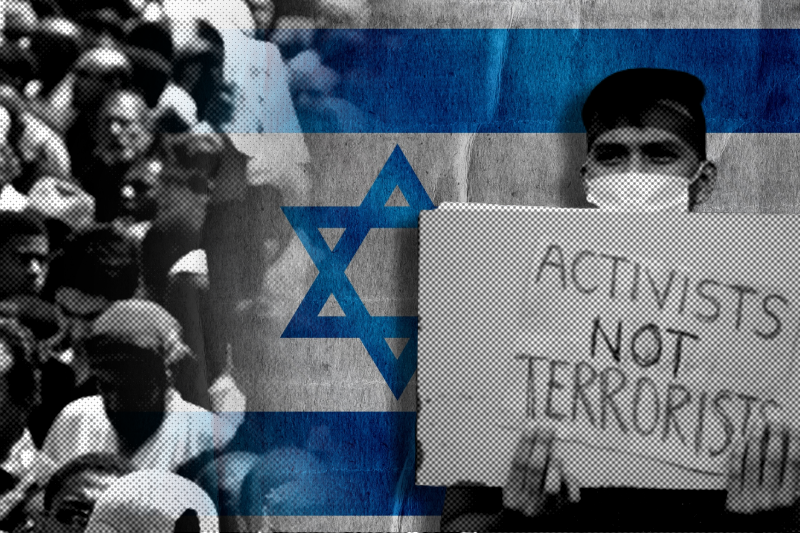 israeli authorities have highlighted a few palestianian ngos as terrorist
Last updated on March 23rd, 2023 at 07:36 am

Israel – Israeli authorities have highlighted a few Palestianian NGOs as terrorist outlets blaming them for spreading false information and hatred among people against Israel. On Friday, Israeli Defence Ministry took a major step by enlisting six of Palestinian non-profit organizations as operations terrorist facilities.
By doing so, the Israeli officials have made these NGOs more prone to raids and the right to arrests by the security forces. The NGOs that have listed as dangerous outlets are the Union of Palestinian Women's Committees (UPWC), Addameer, Bisan Center for Research and Development, Al-Haq, Defense for Children International – Palestine (DCI-P) and the Union Of Agricultural Work Committees (UAWC), says a report.
Amnesty as well as the human rights watch has called this decision as injustice to human rights. They said that it's a way of attacking the international human rights movement.
However, the Israeli's officials are faced by such remarks as they believe that these organizations were controlled by members of the Popular Front for the Liberation of Palestine (PFLP).
PFLP is the same group that was responsible for carrying out hijacks in the last 1970s. The group is also notorious for spreading hatred and violence in the region. The Israeli government also alleged that the reason for blocking these NGOs also includes exploiting the donations and funding they have been receiving on humanitarian grounds.
Related Posts
Defence Minister Benny Gantz urged the governments of other countries as well as other organizations to restrict their contact with such NGOs. Countries like the United States, Canada, Australia and Japan have listed the PFLP as a terrorist organization.
The move received a lot of backlash as many believed that NGOs were the only way by which the people could get access to the funds that were being sent for their benefit.
"This decision is an alarming escalation that threatens to shut down the work of Palestine's most prominent civil society organizations," said HRW and Amnesty as they released a joint statement on Friday. Advocates of human rights in Palestine also called it an attack on people and their resources that they will be greatly affected by this call. After the differences between the two parties, the US state department intervened saying that it will look into the issues and make sure practice of human rights is not disrupted. The spokesperson of the department Ned Price stressed that they are talking to the Israeli partners to gather more information on these markings.