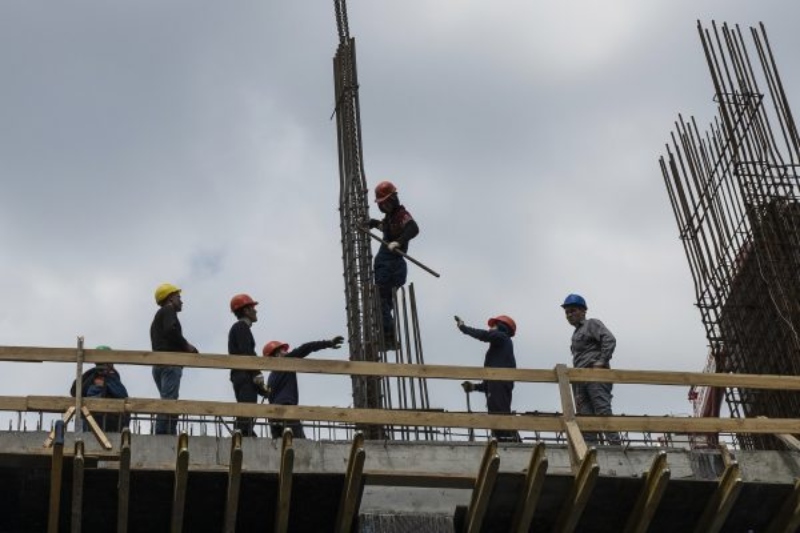 russia's dependence on cheap central asian labor exposed
Last updated on March 23rd, 2023 at 07:38 am

Russia– has been quite aggressive in hiring labor from Central Asia since long. In the same line, the country has been busy creating regulations and punitive laws directed as migrant labors. Entry bans into Russia had largely impacted the labor market in Central Asia that was put into place citing pandemic. Much to the relief of labor, Russia's Ministry of Internal Affairs announced on October 8 that 150,000 Uzbekistan citizens and 150,000 citizens of Tajikistan had been granted amnesty who were earlier subjected to entry ban. This was one of the major highlights of migrant labors in Russia from Central Asia in recent times.
In 2013, Russia had imposed a three year entry ban for foreign citizens who had committed two or more offenses in a period of three years. These offenses are easy to given as they include petty charges like jaywalking, parking tickets, not carrying identification documents, and more. Travel restrictions and border closures made it very difficult for labors from Central Asia to enter Russia. The challenge was highly felt by Russia too given the economy of country is heavily reliant on Central Asia's cheap labor.
Related Posts
Construction sector in Russia has heavily relied on Central Asia labor and staffed workers from the region in abundance since years. But in July, Russia's Deputy Prime Minister Marat Khusnullin said that construction sites in Russia were short of 1.5-2 million workers. August analysis from Avito Rabota showed that over last two years, the number of vacancies in construction sector in Russia has increased by 104 per cent; transport and logistics by 136 per cent; and production by 127 per cent. The demand market is so big that even the 300,000 people whose travel ban has been lifted cannot fulfill the gap in labor market. This has called for recruitment campaigns. Russia and Uzbekistan under a program are recruiting and sending 10,000 construction workers, issuing them work permits (patents) before they leave Uzbekistan for Russia.
Under the new arrangement, Russian National Association of Builders (NOSTROY) in cooperation with the Ministry of Employment and Labor Relations of Uzbekistan will test migrant labor in Uzbekistan on their knowledge of the trade to assess their qualifications. The work permit, that is a seven step process that needs to be completed in 30 days on entry into Russia, have medical examination as a crucial part. The whole process bares open how highly Russia is dependent on the labor from Central Asia, the construction market being a big example.