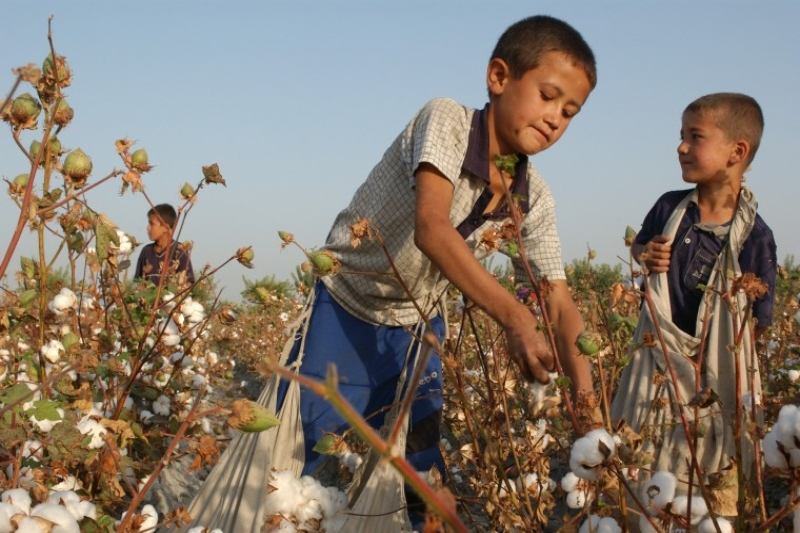 uzbek cotton is free from child and forced labour

Uzbekistan – A total of two million children have been pulled out of child labour in Uzbekistan's cotton sector.
The reform process that began about seven years ago has also pushed half a million adults out of forced labour.
Uzbekistan and its civil society have reached a historic turning point wherein efforts to combat forced labour in its annual cotton harvest have started to pay off.
For decades, millions of people in the country were forced to pick cotton. The national crop was picked under one of the world's most exploitable forced labour programs, carried out at the behest of the state.
Related Posts
The alliance of human rights nongovernmental groups – Cotton Campaign, business associations, and trade unions confirmed that during the recent cotton harvest in autumn 2021, local authorities did not force people to take to the fields to pick cotton. It was thus announced that the 11-year-old 'Pledge' would now end systematically. It is pertinent to state that the 'Pledge' was a commitment by about 330 companies in the US and elsewhere, including C&A, Gap and Tesco, to boycott the use of Uzbek cotton in their products.
"This is one of the biggest victories anywhere in the world against forced labor in the twenty-first century," said the co-founder of the Cotton Campaign, Bennett Freeman. He was addressing a joint press conference with representatives from the Uzbek government.
He credited the victory to the courage of human rights activists in Uzbekistan, who went to the cotton fields to see where and how people were being forced to pick cotton. Their reports alerted the world of the severe human rights abuses occurring.
According to the ILO Third-Party Monitoring Report of the Cotton Harvest in Uzbekistan 2021 – based on eleven thousand interviews with cotton pickers – about 99 per cent of those involved in the cotton harvest worked voluntarily. All districts and provinces had very few or no forced labour cases.