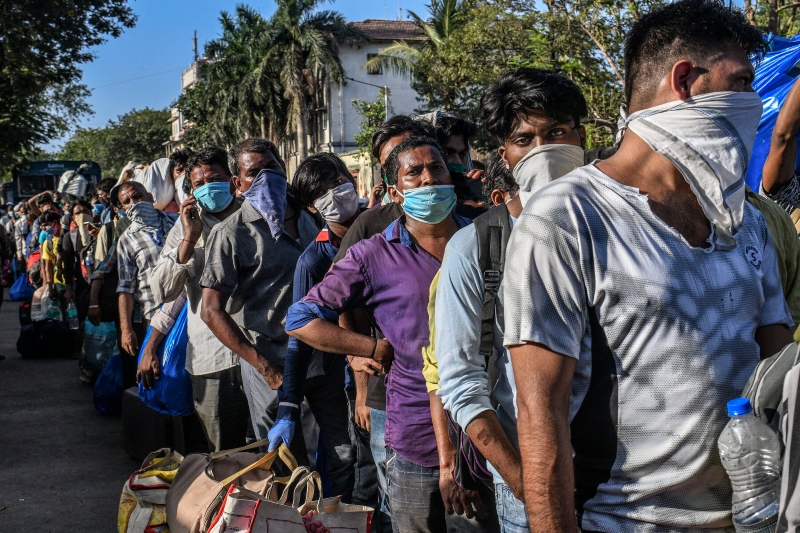 bihar migrants try to find their way back home after concerns about covid 19 lockdown

India – Bihar is one of the Indian states with the largest population of migrant workers. Most of them migrate to other states in search of better pay, healthy living and easy employment but given the situation of the ongoing pandemic in the country, they might again have to go back to their respective places.
The migrants are spread all over Delhi, Andhra Pradesh, Tamil Nadu, West Bengal among other states and as the Indian government tries to figure out a decision on the pandemic situation, especially something that concerns lockdown, the migrant workers are worried about finding their way back home.
Related Posts
On Tuesday, there were a record number of cases in the country, at least from the time when the nation started to witness curbs, as 58,000 COVID-19 cases were registered. Before the centre announces any sudden lockdown or protocols, many migrants are resorting to return to their homes.
Last few days saw thousands of migrant workers have returned to Bihar either by buses or trains.
Not was there a considerable amount of change on the weight on the transportation on local vehicles but also on the state population. As of now, most of the migrants are returning from Maharashtra and Delhi.
These two are states which have reported the highest number of cases and these are closely followed by Punjab, Rajasthan, West Bengal, Orissa and Uttar Pradesh. Sharing his experience during this time, one of the migrants, Yughal Kishore Prasad, said, "Everyone is talking about a fresh lockdown following the alarming rise in coronavirus cases." He also added that they preferred to return before the government made any formal announcement regarding this.