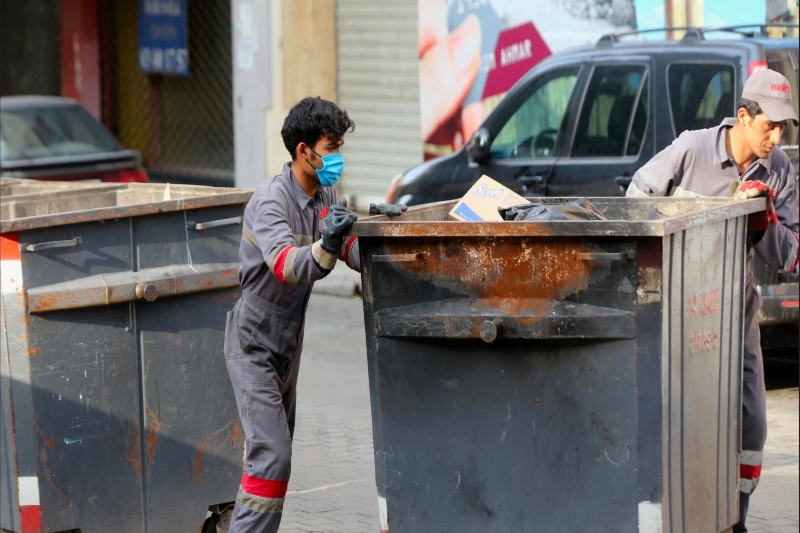 conservancy workers on strike over salary delay; garbage bins overflowing in streets

India – A flash strike by at least 90 conservancy workers took place in Cumbum municipality in the Theni district of Tamil Nadu because the workers had not received their January salary.
The strike has posed a threat to the health of the residents of the Cumbum municipality because the garbage started overflowing from the trash cans in many streets on Thursday. Reportedly, the municipality has employed 53 permanent conservancy workers and 107 contract workers engaged by a private contractor.
According to The Hindu, there were several complaints from the residents about uncleared garbage in many streets in the town. Piles of garbage were thrown in the streets as workers did not report to work. Reportedly, the workers are divided into three divisions across the municipal limits.
Related Posts
Reportedly, senior municipal officials, led by Commissioner Balamurugan and Health Officer Sundarrajan, assured the workers that their salary would be paid within a few days. However, the workers refused to withdraw their strike. They also refused to clean the streets. Reportedly, the workers demanded an immediate solution to this problem given they had already waited for nearly two months. They directed the health officer to pay their salary on time. The protesters gathered labourers demanding their wages.
Reportedly, the workers were involved in collecting garbage, cleaning residential areas, cleaning streets of the town, removing garbage, segregation of municipal solid waste and sending it for recycling. Workers said that if their demands are not met, then they will continue their strike.
In 2021, conservancy workers of Greater Chennai Corporation conducted a protest demanding the reinstatement of workers under the National Urban Livelihood Mission (NULM). They reportedly demanded permanent employment for the conservancy workers who lost their jobs after working in the city during the Covid-19 pandemic. They argued that permanent workers have more benefits when compared to temporary workers.