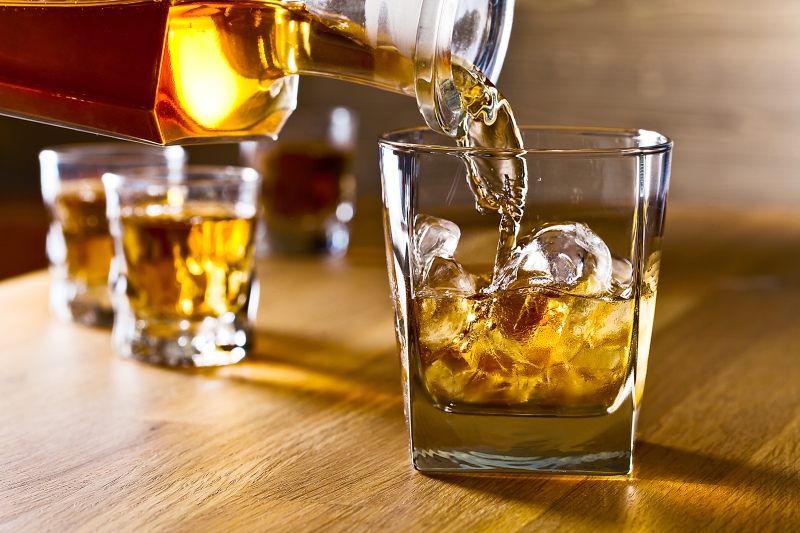 whiskey and natural ice on old wooden table

India – Migrant workers in Tamil Nadu are found to have been increasing their dependence on alcohol in recent years. As per a report, alcoholism and absenteeism are rising among the migrant workers.
The sectors majorly include textile units where migrant workers have been found to have been consuming a large number which has also resulted in complaints and production loss.
M P Muthurathinam, the president of Tirupur Exporters and Manufacturer Association (TEAMA), explained that though this has never been the case in this district but since the last few months, they found that workers are increasing the consumption of liquor.
Related Posts
He stressed, "They generally do not have bad habits as compared to workers from other districts in Tamil Nadu. But, over the last few months, we noticed that more migrants are addicted to liquor."
The official further went on to explain that these migrant workers earn 500-600 per day in the garment. Other than this, the tailors make somewhere close to Rs 4,000 per week. The official blamed the drinking habit on them being single and being away from their family.
Even the contractors have become the reason why such drinking habits are on a rise. These contractors tend to get big orders from big companies and they tend to celebrate it with drinks. This has made many of the workers an addict to the drinking zones. This has essentially become one of the reasons why they have been neglectful of their work and end up late at their workplaces.