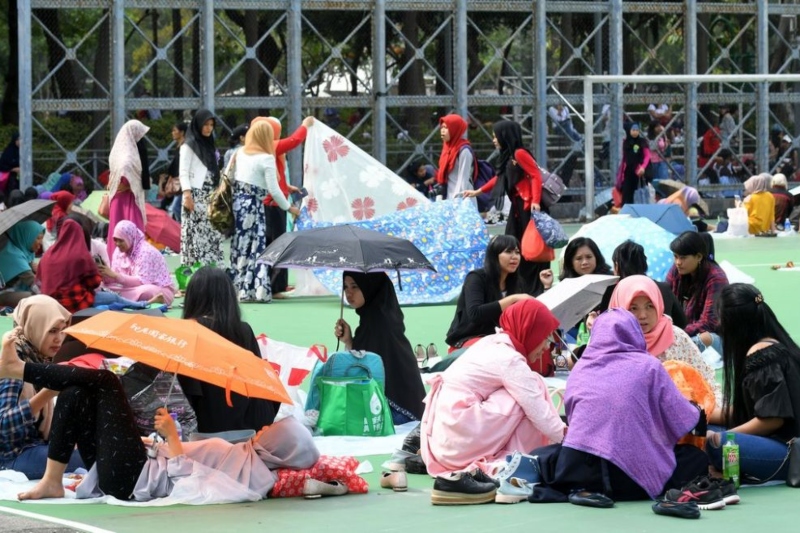 domestic workers are the most affection section due to covid surge

Hong Kong – is witnessing one of the most difficult times since the Covid-19 pandemic hit the world. Having controlled the virus spread in the initial phases, the city is struggling to cope up with the sudden increase in Covid-19 cases as it is taking a heavy toll on the medical facilities available.
Most of the people are taking drastic measures to safeguard themselves. Some are quitting their jobs or shifting to work from home, some shifting to mainland China, especially the students and others are giving up on any action plan.
But among the most affected sections, domestic workers in Hong Kong are at the top. The latest efforts by the Hong Kong administration to contain the virus spread, also known as containment campaign, is making hundreds of thousands of migrant women working as domestic workers in the city struggle a lot.
Related Posts
They are left with no roof above them after they were sacked by their employers for testing positive for Covid. Their employers reportedly do not want to keep them with them for fear of getting infected with the virus. The local rights groups also confirmed the news adding that there are other difficulties that have been increased for them.
One of the traditions that the domestic workers used to follow till now was them spending their day off with fellow workers as it was sole source of fun and enjoyment for them but now even that is not allowed owing to covid-19 restrictions.
They protested the decision saying that it was not large gatherings that they did but no one is ready to listen to them even if it is a two party meeting.
It was only last weekend when local workers were fined for breaching the covid protocols and these fines were not usual as it accounted for more than one of every four people. This was despite their population being relatively less, accounting for nearly five percent of the population.
The fines can be as much as HK$10,000 ($1,281), which is twice the minimum monthly wage of the city's domestic workers. A local report revealed that a 57-year-old Filipino was fined HK$5,000 because she did not wear her mask for five seconds to take a phone call. The issue is extremely threatening because the same rules are not applicable for others while domestic workers are the ones who are heavily scrutinized and fined.