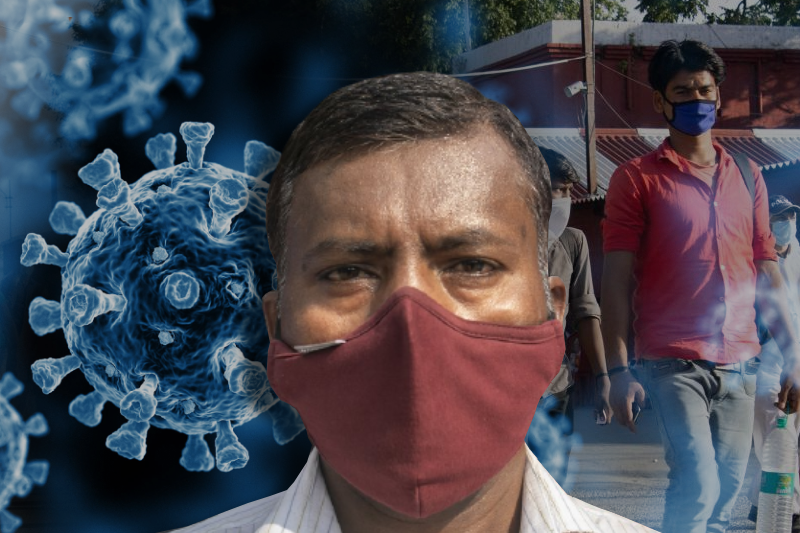 Covid-19 wave affects migrant workers the most

India – It has been two years since the coronavirus pandemic started. The first lockdown was imposed in 2020 to curb the spread of the virus. However, the lockdown affected the migrant workers the most. India's lockdown forced many workers in big cities to go back to their villages.
Many migrant workers told Down to Earth their experiences during the first and second waves of Covid-19.
Indrajeet Singh of Darbhanga, Bihar told that when he reached his village, his house was flimsy and broken. His wife had recovered from tuberculosis and was looking after their two-year-old child. He had nothing left. He said, "We had high expectations from the Mahatma Gandhi Employment Guarantee Act, 2005 (MGNREGA) regarding work, but we got nothing." He also took a home loan of Rupees 70,000, subject to 4 per cent interest from October 2020. However, he doesn't have enough money to pay back the money.
Related Posts
Earnings have reduced
Kehar Singh of Bichhiya village, Bahraich, Uttar Pradesh, said, "We are scared every moment, our earnings have reduced to half." He used to work in construction and live his life. However, after the lockdown, his income was reduced to half. The farmlands on the river banks in their village were flooded. This took away agricultural employment from villagers.
Joginder Singh of Sudama Chak, Gopalganj, Bihar said that he was able to send Rupees 10,000 home after six months. He did not go back home due to the fear that he had to pay back loans to lenders. He said, "I have a wife, five daughters and an 18-year-old son." He was unable to get work for six months.
Ramesh Gautam of Mehsi, Bahraich, UP, said, "This COVID-19 pandemic has broken us." He spent three months in the village but got no work. His family was dependent on him.