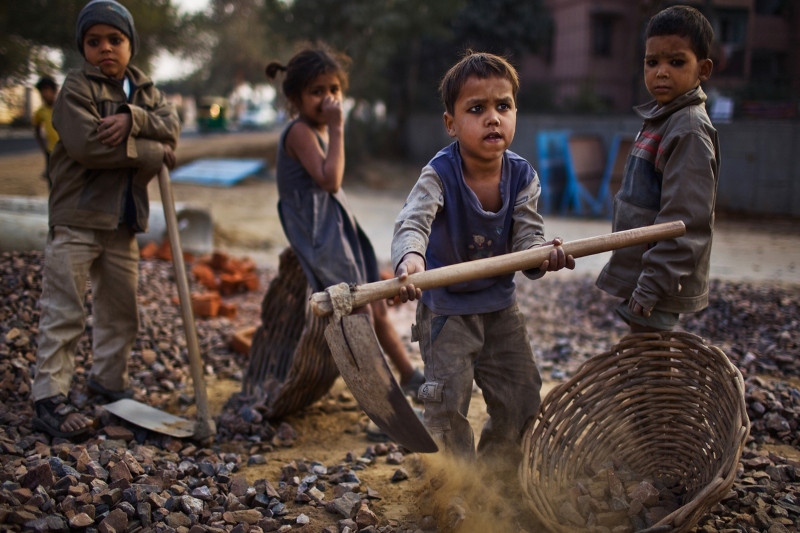 child lobourers rescued from delhi utensil factories

India – Child labor continues to work rampantly in India, especially in Delhi where children under the age of 14 were found working in a utensil factory. With less pay and more hours of work, these children are being harassed no end. Many of these children are school dropouts and have been forced into child labor due to financial constraints in the family.
Most of them have developed physical ailments and suffer from breathing issues now. Atleast 27 such boys and girls were rescued recently from a Delhi utensil factory. Those rescued comprised of underage minors trafficked from UP and Bihar and had not even been paid their wages properly.
They were working for 16 hours per day, without proper food or rest and were also being held captive. Children were finally rescued by social activists from the Bachpan Bachao Andolan who initiated a rescue operation. Labour Department officials and Delhi Police also could be seen supporting the rescue mission.
Related Posts
Many of these kids have been picked up by contractors who come to villages looking for poor families that can't make their ends meet. In the last one year, Bachpan Bachao Andolan has rescued more than 9000 such children been trafficked. The social group activists admit that children have become the biggest victim to the Covid-19 pandemic, as their rescues have become tough and their exploitation has increased.
Many times, such kids have been picked from buses and trains as well, while they were being trafficked. Sex trafficking is another menace in India. Recently, The Karnataka High Court issued a notice to the State government and a few officials over an accusation against the government's delay in tracing over 100 children missing from the government owned Child Care Institutions (CCIs)