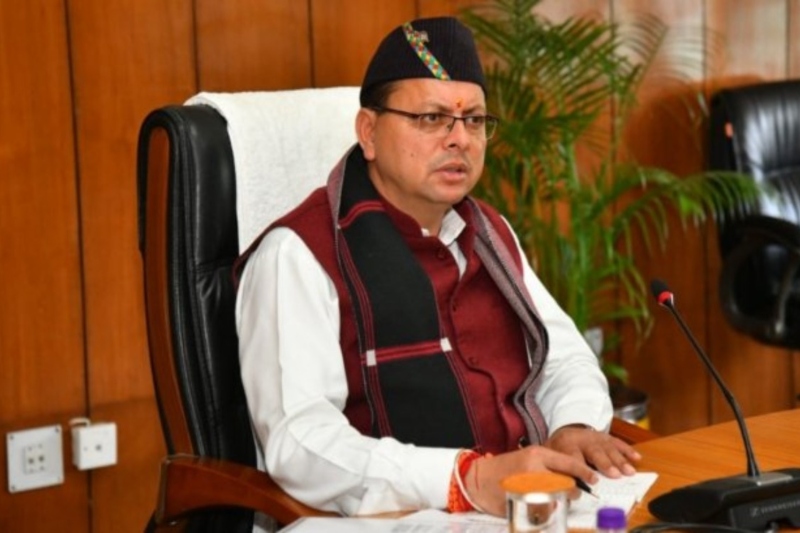 a cell to be set up in uttarakhand to solve issues of migrant workers, says cm pushkar singh dhami

India – The Chief Minister of Uttarakhand, Pushkar Singh Dhami, met migrant workers in New Delhi to understand their problems and help them. He also announced that a cell would be created in Dehradun, the capital of Uttarakhand, to help migrant workers in solving their problems.
The official press release by the chief minister's office (CMO) said, "Today, the migrant people of Uttarakhand met Chief Minister Pushkar Singh Dhami at Uttarakhand Sadan in New Delhi." The Uttarakhand Sadan is located at Chanakyapuri in New Delhi.
The Chief Minister also said that the cell will not only help migrant workers in solving their problems but will also make efforts to implement their suggestions for the betterment of the state. The cell will also implement their suggestions.
Related Posts
Dhami also concluded that the people of his state have brought laurels to the name of Uttarakhand. He also said that the people of Uttarakhand have also created a unique identity outside of Uttarakhand because of their skill and talent. Dhami is a member of the Bharatiya Janata Party (BJP), serving as the 10th and the current Chief Minister of Uttarakhand. He was appointed Chief Minister for the first time in 2021.
Earlier, the Delhi government also said that it will set up 'migrant worker support centres' to help migrant workers. The centre aims to provide labourers with credible information. The Labour Department has planned three such centres in East, West and South Delhi. The centres will help migrant workers by providing them information about their important personal documents like Aadhaar, ration, and voter identity cards under one roof.
Reportedly, Delhi has one of the largest populations of migrant workers throughout the country. Workers from different parts of the country come to Delhi for work. The migrant workers are often unaware of the welfare schemes and their rights.