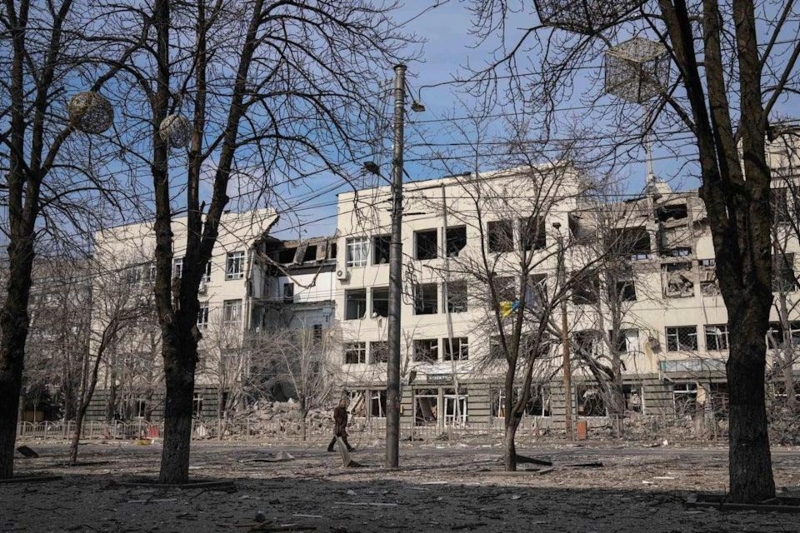 mariupol residents are being taken to russia for forced labour

Russia – The Mariupol City Council and one Ukrainian lawmaker have issued a statement claiming that Mariupol's residents are being taken for forced labour in remote parts of Russia amid the war.
Mariupol is a city in southeastern Ukraine. The council said that its residents are being evacuated to Russia forcefully. Ukrainian lawmaker Inna Sovsun claimed that they are taken to Russia for forced labour.
According to the statement, over the past few weeks, several Mariupol residents have been taken to the Russian territory by force. The Russia-backed separatists in eastern Ukraine said on Monday that 2,973 people have been evacuated from Mariupol since March 5.
Ukrainian lawmaker Inna Sovsun told Times Radio that Mariupol people are being relocated to very distant parts of Russia. People are reportedly being forced to sign papers claiming that they will stay in that area for almost three years and will work for free in those areas.
Mariupol has suffered under heavy Russian forces' shelling. The city has been cut off from food, water, and energy supplies due to the war.
Several campaigners have warned that women and children are likely to be hardest hit by the Ukrainian crisis. The campaigner warned that authorities use torture as a form of punishment.
Related Posts
Russia's invasion of Ukraine
Russia attacked Ukraine on February 24. Russia is continuously making advances in the ongoing conflict against Ukraine. Many people have already crossed borders as refugees into neighbouring countries because of the ongoing crisis. The majority of them have arrived in Poland, a NATO country, where the United States troops are preparing to offer assistance to refugees.
On Sunday, the United Nations Children's Fund (UNICEF) said that children are the most to suffer because of the ongoing crisis. Many people are reportedly displaced by violence inside the country. The United Nations, G7, European Union, and other countries continue to condemn Russian actions.