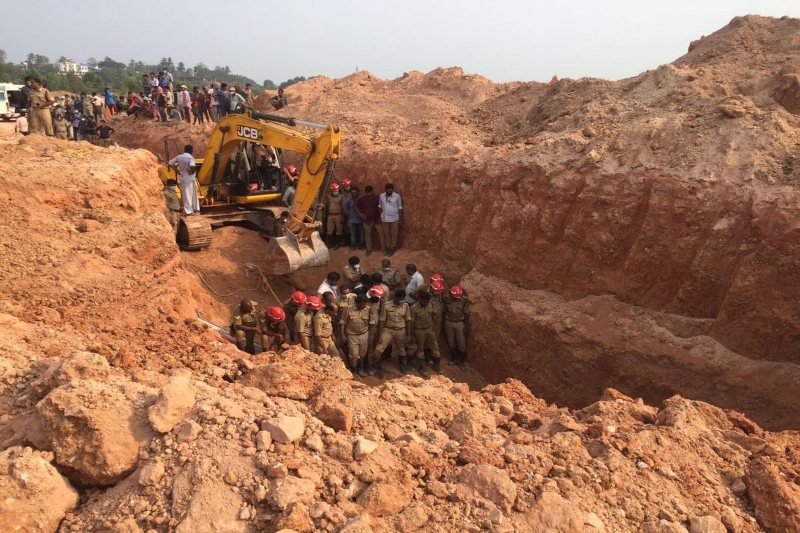 four migrant workers scummed to landslide at a construction site in kochi

India – In Kochi, Kerala, four migrant workers were killed at a construction site as land caved in while they were working on Friday.
As per initial reports, the migrant workers belonged from West Bengal. It was a shocking incident even for the others who worked there for a long duration when the site experienced a landslide in Kalamassery in Kochi.
There was another worker with them and while the four migrant workers have been identified, the fifth one is yet to be found after the incident. On initial investigation, the police found out that the incident has occurred when the workers were digging the land to lay pillars.
Related Posts
This was for a new construction at the electronic city. The report also said that there were a total seven workers who were involved in the work but two were saved by the fire force personnel while four of them died. The report also stressed on the lack of safety measures for the migrant workers.
In such areas, especially for those who work at construction sites, the biggest danger is their safety. Many employers compromise on their safety in order to cut themselves some edge over finances. Industry Minister P Rajeev said that the contractors who were responsible for such loose arrangements will be booked. The police officials also identified the four dead bodies as Fijul Mondal, Noujesh Ali, Noor Amin Mondal and Kudoos Mondol. Jafar Malik, the collector of the Ernakulam district, confirmed that they will be sending the bodies of these workers to their natives and the Kerala government will bear the expenses.