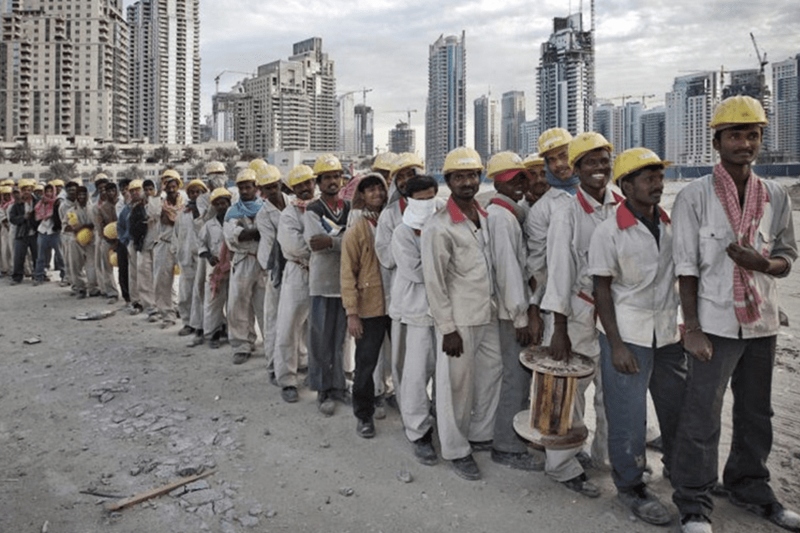 gulf region proved to be among the worst places for migrant workers
A study finds the gulf region to be among the most unsafe regions for workers. A human rights group finds as many as 10,000 migrant workers from various Asian countries die each year in Gulf countries.
The problem arises when these deaths either go unreported or unexplained. If health officials found a proper reason behind these deaths, the toll might not look so high or forced but the fact that they go unexplained, raises questions on the safety arrangement in the Arab countries.
The deaths are majorly recorded as "natural causes" or "cardiac arrest" but the issue is that many of the countries are failing to properly investigate the matter. It shows tremendous neglect on their part as knowing the status of migrant workers in the region, no sites are being taken to ensure their safety.
Related Posts
The report prepared by the Vital signs: The Deaths of migrants in the gulf has been compiled by NGOs otf other Asian nations such as Bangladesh, India, Pakistan, Nepal and the Philippines. Most of the migrant workers come from these nations making them a bigger part of the whale controversy.
The Gulf region is known to have an extreme climate and that makes migrant workers struggle all the more. Most of the health causes are born out of heat and humidity, air pollution, overwork and unbearable living conditions. Whatever facilities they are given do not suffice to basic standard of living.
These migrant workers come to the gulf region in search for better money and lifestyle but all they get in return is mistreatment and low wages. The contracts are written in such a form that these workers are unable to lodge complaints and end up living with low paid jobs for a very long duration. They are not only dealing with physical changes but are also battling mental and psychological stress. The extreme pressure situation is leading them to health ailments like organ damage, hypertension and many others.