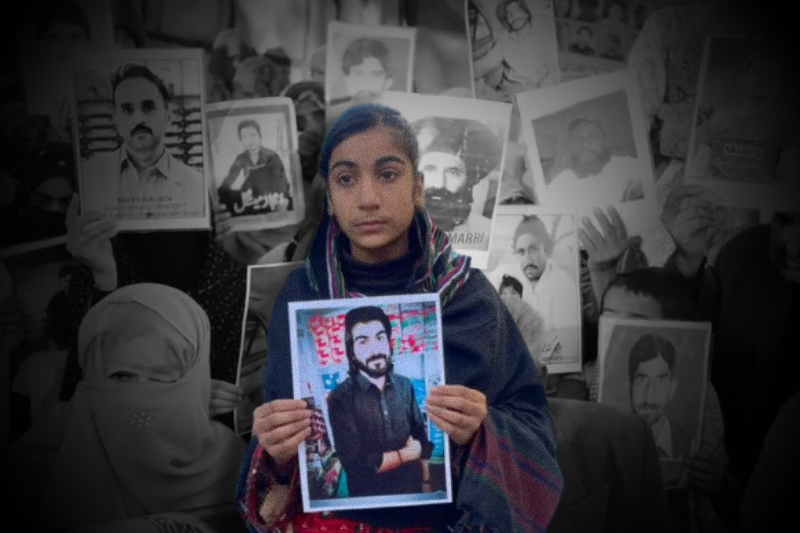 Baloch Human Rights Group Alarmed Over Enforced Disappearances In Balochistan

Pakistan – The Baloch Human Rights Council (BHRC) protested at Broken Chair in Geneva, Switzerland, against Pakistan over enforced disappearances in Balochistan and the rest of the country.
Nearly 20 people participated in the demonstration. The head of the council, Samad Baloch, was also present in the protest.
Other prominent members were also present, including Naseer Dashti, Qambar Baloch, Munir Mengal of BVA and his associates Lakho and Hidayat Bhutto, Shaukat Kashmiri and Nasir Aziz of United Kashmir People's National Party (UKPNP). Jamshed Amiri, the head of the Iranian Wing of BHRC, also attended the meeting. They expressed concern over reports of a fresh wave of enforced disappearances in Pakistan.
Earlier, the Human Rights Commission of Pakistan (HRCP) had expressed concern over reports of enforced disappearances in Balochistan. It also pledged to criminalize enforced disappearances in the country.
Related Posts
Recently, Hafeez Baloch, an M.Phil student in physics at the Quaid-e-Azam University (QAU) in Islamabad, disappeared. Reportedly, four masked men came to his tuition centre and told him, "Your time is up." His family has protested several times, demanding answers of his disappearance. However, nobody helped Hafeez's family. Two students at Balochistan University also disappeared last November.
The issue of enforced disappearances has increased rapidly in Pakistan. Reportedly, there are reports of a fresh wave of "missing persons" in the country. Experts believe that the missing persons may be dead.
According to a 2019 report issued by the Human Rights Commission of Pakistan, 47,000 Baloch and around 35,000 Pashtuns went 'missing' from the country.
Earlier, the World Sindhi Congress leader said that 60 per cent of the Sindhi youth, who have passed through universities are out of employment in Pakistan. The leader claimed that minorities are not treated with respect in Pakistan.
Earlier there was 29 per cent of the population of Sindhis in the country. However, now they constitute only 6 per cent due to the atrocities being committed on them.