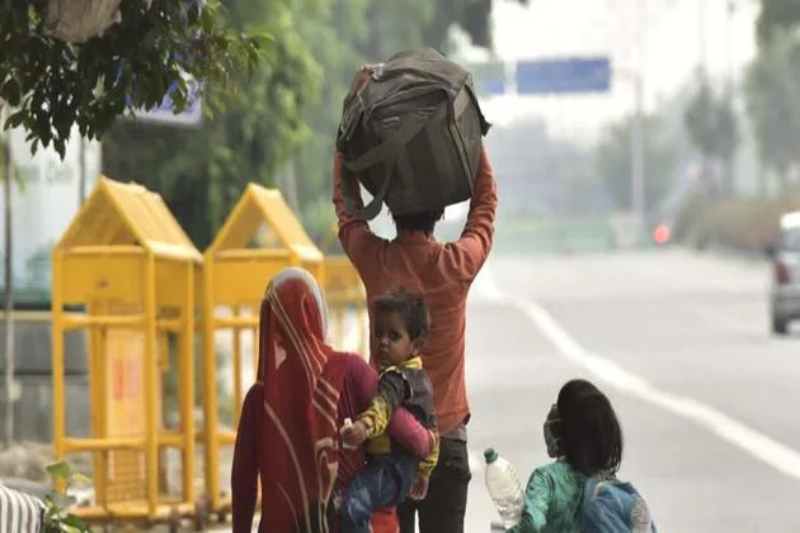 india migrant workers
The government's attempt to amalgamate 44 labour laws into four comprehensive codes to have a special focus on Indians employed in the informal sector. After the announcement of lockdown, the Indian migrant workers suddenly came into sharp focus.
According to the National Commission for Enterprises in the Unorganised Sector, more than 70 per cent of Indian workers are in the services and industry sectors that have informal jobs. Against this backdrop, the government's attempt to simplify labour regulation, it is also expected they should focus especially on uplifting the conditions of Indians employed in the informal sector, especially migrant workers.
The government is undertaking this amalgamation exercise to simplify the complex web of labour laws acting on the recommendations of the Second National Commission on Labour in 2002. It aims to bring cohesion between laws and promoting ease of doing business.
Related Posts
The directive issued by the Supreme Court of India points towards accommodating the needs of migrant labours. Such as giving a provision of dry ration to migrant workers, setting up of community kitchens, the implementation of the One Nation One Ration Card scheme, and the implementation of the Inter-State Migrant Workmen.
After a year of lockdown, states have implemented partial lockdown measures once again. The second year of brutal hardships raises critical concerns about the livelihood of migrant workers, as their continuous marginalisation is likely to deepen the vulnerability of an already systematically exploited working class.
Many labour laws are 50-70 years old and need to be overhauled in light of socio-economic and technological advancements in India. However, the focus of the codes is on bucketing existing legislations together and promoting cohesion between various laws. Besides, they fail to adequately address the problems with implementing the existing laws, given the huge population of the country. Several labour rights experts also fear that these codes may tilt the scales towards employers instead of those safeguarding labour interests, especially migrant ones.