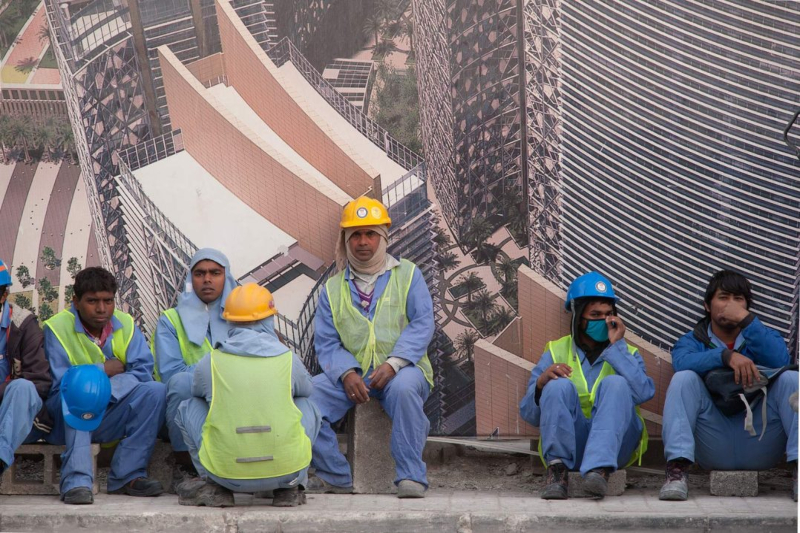 nepal migrant workers
Last updated on March 23rd, 2023 at 07:34 am
Migrant workers continue to struggle in Nepal to get vaccines. On Tuesday, the Kathmandu Post carried a story highlighting the woes of these migrants who are going from one place to another to get one dose of vaccines to save themselves and their families from the upcoming wave.
The main issue with these migrant workers is that they make their living by going to other countries and working relentlessly to sustain their families. However, in order to do so, they are required to get vaccine certification which can only be granted after they have received both the doses of vaccines. But as things are turning out, it is becoming more and more impossible to get the essential vaccines in Nepal.
Well aware of the fact that whoever has to receive vaccines urgently has no use waiting at their respective hometowns as most of the vaccines are guaranteed in Kathmandu, migrant workers are heading to the capital in hope for the certification. But despite their best efforts, it has become impossible to get the vaccines and one of the incidents highlighted by a website truly represents the story.
Related Posts
One of the migrant workers, Malla, reached Kathmandu in hope of getting vaccinated to quickly board a flight for a foreign country so that he can continue to earn. He reached the capital city on July 16 and since then has been roaming around various facilities to receive vaccine doses.
This incident was extremely discouraging for Malla who talked to the Post where he took a dig at the Nepali government saying that he now knows how everything in the country works. "Since I landed in Kathmandu to get vaccinated, my life was confined to visiting government offices. "It feels like I have seen all about how everything works in this country," said the 25-year-old migrant worker.
The Nepali government had earlier announced that migrant workers will be given priority for vaccination as they have to travel abroad for work and without the certificate, their sustenance will be a struggle. There are a lot of changes that the government has made in addition to this and that is making things a lot more complicated.
A human rights expert Swarna Kumar Jha highlighted that there is a huge gap between the governing and the executing body and that is now a new issue for Nepal. The expert also said that what the workers have done in the last few weeks since the announcement is nothing less than mental orture for them.
The Nepali migrants finally took a breath of relief after they came to know that they can finally travel abroad as some of the countries have started accepting workers but their happiness was short lived after they came to know that the process of getting entry in foriegn countries is filled with a long, tiring process.
After the second wave, there was little hope for workers to go abroad to resume their job but with the corrupt practices and ill treatment, even that has been compromised. Workers had to struggle a lot to come into terms with the vaccination criteria set up by other countries as their own country was not ready to help. The Nepali government did not even consider prioritising the workers in the beginning but after the pressure imposed by the migrant workers, they had to take the decision. Even after that, the workers also had to struggle with the allotment of the Chinese Vero Cell Vaccines.