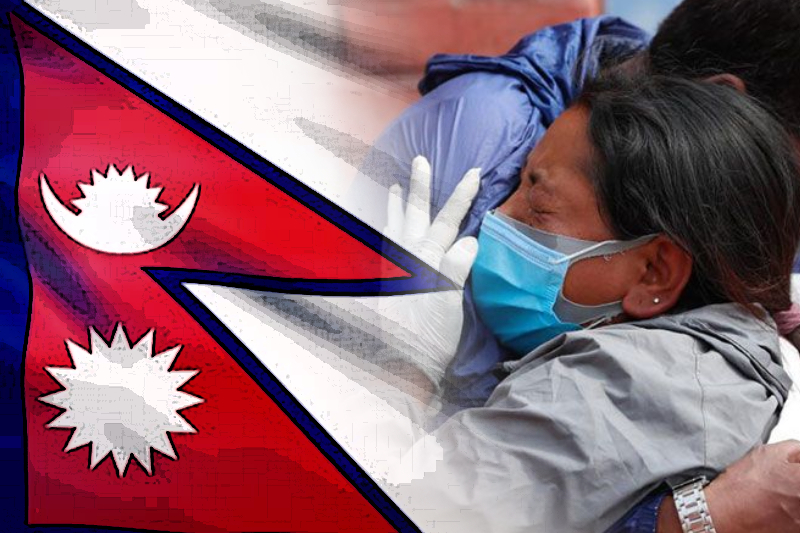 nepal covid19
The second wave of COVID-19 has raised alarming concerns in Nepal as two out of five people are testing positive for the disease on daily basis. Amid the ongoing health crisis, Human Rights Watch has called on the Nepal government to immediately act to control the surging infections in the country.
In a recent statement, the human rights organisation said Nepal's health system is at breaking point with an escalating number of infections, particularly among the unvaccinated population. The HRW further called on the Nepali government to take help from foreign donors and increase the availability of urgent medical supplies such as ventilators, oxygen, and medicines.
Related Posts
"Nepal's under-resourced public health system is strained beyond capacity," Meenakshi Ganguly, HRW South Asia director, said in the statement.
Speaking to the New York-based human rights watchdog, a Nepal government official said people in the country are dying due to a lack of oxygen, beds, and other medical facilities in hospitals. While the Nepali army was tasked to manage dead bodies, even they are getting overwhelmed with the spike in COVID-19 infections and deaths.
Quoting government officials and medical workers, the international agency said Kathmandu's response to the second COVID-19 wave has been "slow and poorly managed".
Earlier, the National Human Rights Commission said infected people are deprived of their right to health in Nepal hospitals. A statement by the NHRC pointed out that some private hospitals are refusing treatment to COVID-19 infected patients while others are charging exorbitantly.
"The hospitals are overwhelmed with the increasing cases of infections, the patients are compelled to receive the treatments in the lobby and yards in the lack of beds and the hospitals are running through the shortage of oxygen," the statement read.
Government officials have raised calls for emergency supply of therapeutic drugs such as Remdesivir, oxygen tubes, PPEs, ventilators, among other critical medical care facilities.
HRW stressed the need for the Nepali government and donor countries like the US, the EU and UK to ensure equitable availability of life-saving oxygen equipment and vaccines to "avert terrible disaster".
In an opinion piece titled "Nepal is being overwhelmed by Covid. We need help" in The Guardian newspaper on May 10, Nepal's Prime Minister KP Sharma Oli reached out to the international community for help and support in the fight against the pandemic."
"Nepal's history is one of hardship and struggle, yet this pandemic is pushing even us to our limits," Oli wrote.
Meanwhile, as COVID-19 cases continue to rise across the country, the Nepali government on Tuesday extended lockdown in the capital of Kathmandu and other districts until May 27.