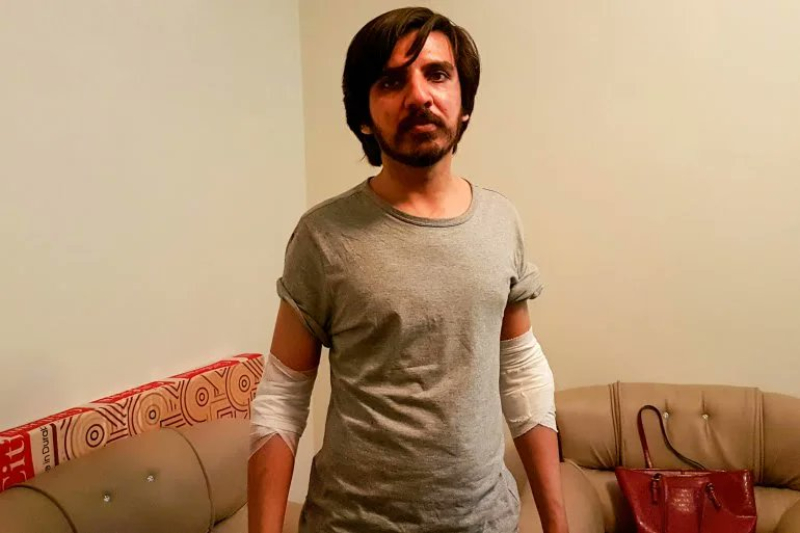 pakistani journalists attacks
The Human Rights Watch, Amnesty International, and the International Commission of Jurists have expressed serious concerns over recent attacks against journalists critical of the Pakistan government. Issuing a joint statement, the three international rights organisations have directed the Pakistan government to launch prompt, impartial, and effective investigations into recent attacks on journalists in the country. The HRW, Amnesty, and ICJ have called for prompt and fair prosecutions of those suspected of criminal responsibility in the matter.
"The government should rescind official policies that protect the authorities from criticism and instead promote space for public debate and free expression, in the face of threats from extremist groups and government officials," the rights bodies said in the statement.
The statement has come in light of the recent attack on journalist Asad Ali Toor by unidentified persons at his residence in Islamabad on May 25. Meanwhile, Pakistan authorities have denied involvement in the incident, accusing Asad Ali of staging the attack with the aim of seeking political asylum in another country.
"If one criticises the military and Imran Khan, they face physical and online attacks. The level of frustration has rocketed. They can't tolerate criticism by journalists," Asad Ali said, as quoted by the Guardian.
Related Posts
On June 1, the Human Rights Commission of Pakistan (HRCP) issued a statement, expressing grave concerns over the "growing climate of fear, violence, and censorship currently underpinning the freedom of expression and opinion in the country. The Commission had noted that the attack on Asad Ali represents an "entrenched pattern" of violent attacks and unspoken censorship.
The HRCP issued a policy brief regarding the state of press freedom in Pakistan, pointing out that both state and non-state actors are amplifying their control over information across the media in the country.
"It has become clear that anyone challenging the preferred narrative will be punished," the commission noted in its brief.
Taking cognisance of the situation, the HRW, Amnesty and ICJ highlighted Pakistani journalists have been facing major hindrances in carrying out their work including threats, assault, harassment, intimidation, and attacks by both known and unknown elements.
In another incident on April 20, television journalist Absar Alam was shot by an unidentified assailant and suffered injuries. As per reports, both Asad Ali and Absar Alam were charged with sedition by the Pakistani authorities in September 2020 for voicing their opinion against the government. However, the charges against both of them were dissolved later. Since 2020, Pakistan has
The watchdogs have also pointed out that media organisations are being pressurised by the Pakistani government to restrain from criticising the country's federal institutions. "The Pakistani authorities should bring those responsible for these attacks to justice and ensure that all journalists can do their jobs without fear of intimidation or reprisal," Brad Adams, HRW Asia director, said.