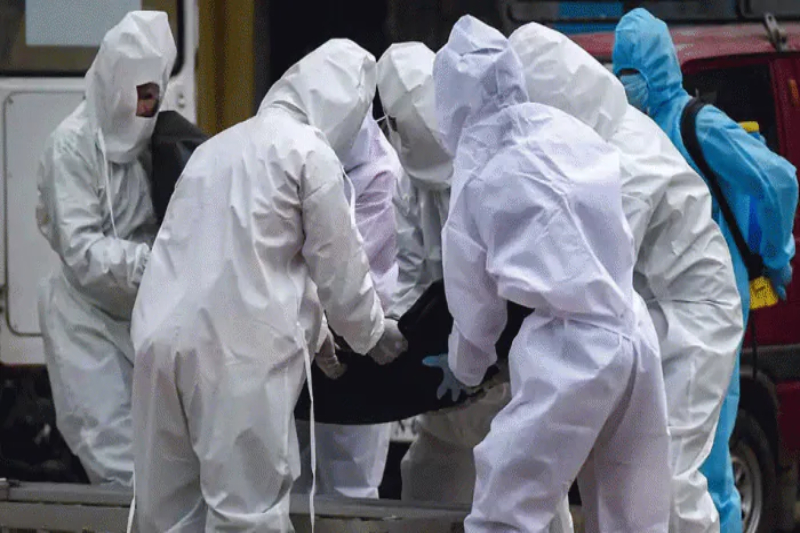 covid19 death
As migrant workers board trains to reach their home, in an unfortunate incident around 8,733 workers were killed on railway tracks in 2020. Even during countrywide lockdown when passenger trains were running rarely, the number of railway deaths grew severe. Taking a stern position, the railway board confirmed that based on the information received from the State Police, 805 people suffered injuries and 8,733 people died on the railway track between January 2020 and December 2020. Many of those who died were homebound migrant workers who chose to walk along the railway tracks as train routes were considered to be shorter than road or highways. These workers were accused to walk along the tracks to avoid the police for violating lockdown norms.
Last year on May 16 migrant workers were killed at once from a cargo train that ran through Aurangabad district. Even during 2016 – 2019, data from the Railway board revealed the death of 56, 271 and reported 5,938 people wounded. Taking a safe position, the board does not refer to them as railway accidents and rather put them under consequential accidents, trespassing and untoward incidents. Though state police investigate these accidents and the state governments also make compensation.
Most of these issues spurred during the lockdown last year when all the migrant labours experienced a money crunch and problems due to unemployment. The survey conducted over 11,000 stranded migrant workers, showed that half of them had stocks of ration that would only last less than a day. Out of these, 96 per cent of workers had not received rations from the government, and 70 per cent had not received any cooked food. Also, more than 89 per cent of workers were not paid by their employers at all during the lockdown, the report concluded.
Related Posts