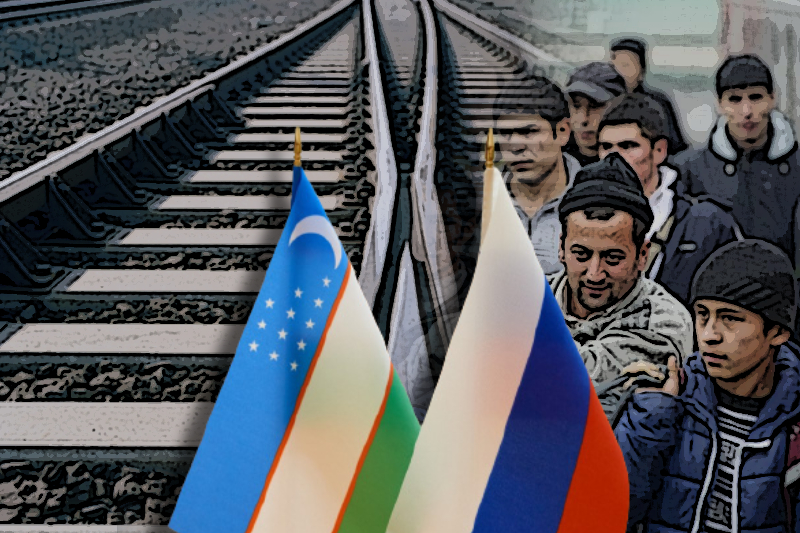 uzbekistan migrants
The officials of Uzbekistan announced on Thursday that Russia will be hiring migrant workers from the country for its railway network projects. They will be building the railway infrastructure along with rail links in Russia.
Railway sector is huge in Russia. Unlike most other countries, Russians prefer to put trains over flights and busses for 24 hours or less. This highlights their attraction to hiring migrant workers from Uzbekistan, which was also confirmed by the Ministry of Investments and Froeign Trade of Uzbekistan.
The officials of the two countries came together to discuss various opportunities in the transport sector. Ahead of the official announcement, top officials of the two nations–Deputy Prime Minister and Minister of Investments and Foreign Trade of Uzbekistan Sardor Umurzakov along with Russian Railway Company Chairman Oleg Belozerov–met to discuss how both the countries can benefit from this partnership.
Related Posts
Oleg Belozerov further stated that the Russian Railway Company is all set for starting construction of Mazar-i-Sharif-Kabul-Peshawar railway link. The Railway company is famous for executing difficult projects and establishing links in the toughest corridors of the world.
The news project will help reduce the time as well as the cost of freight transportation from East to South Aisia to CIS and Europe by as much as 30 percent. At present, the time and the finances involved are a huge burden to the country.
All the clarifications were made ahead of the signing of the agreement. The agreement acknowledged that Russian designing institutes have expertise and skills to execute the requirement and build rail links with near perfection. It will look after the process of executing the project and come up with ways to finance it. The two sides also talked about slow resumption of railway services once the situation which rose due to covid settles down. The two parties signed a memorandum that allows recruiting qualified workers from Uzbekistan for building the infrastructure in Russia.