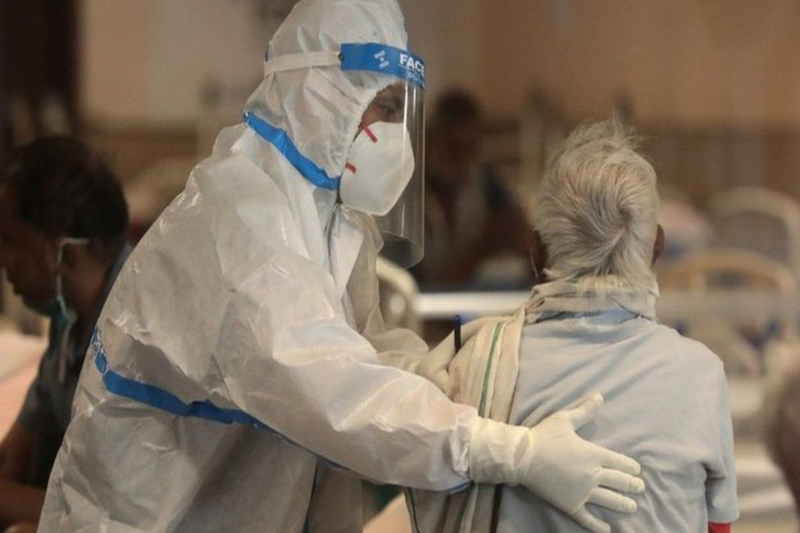 coronavirus in india
The Indian Council of Medical Research reveals that variants that are held responsible for the resurgence of covid cases in India were introduced by foreign travellers and domestically were spread within the country by migrant workers and those who attended religious gatherings. It is reported that this analysis demonstrates that the SARS-CoV-2 variant was not reported to be circulating in India until August 2020. However, the massive circulating of people within the country resulted in the early introduction of other variants and mixing of symptoms.
Related Posts
Dr Pragya Yadav, a scientist at the National Institute of Virology (NIV)-ICMR in Pune mentioned, the early transmissions could be chiefly traced to movements of migrant workers and the holding of religious gatherings. The independent identification of the amino acid mutations observed in the SARS-CoV-2 variants from the early phase samples indicates an evolutionary trend in the current circulating strain that is geared towards host adaptation.
The study critically observed the geographic distribution of the virus groups and variants circulating in different parts of India between January and August 2020 and 1,603 samples were collected overall. However, in the first covid-19 wave in India in 2019, the maximum number of cases reached the highest during September and October 2020 and subsequently declined until February 2021. But looking at the current scenario and noticing an exponential upsurge in cases in the second wave, more than 200,000 new cases being reported on 17 April.
Owing to the large population of the country, CMR has issued permission for home usage of Rapid Antigen Tests (RAT). It is advisable only on symptomatic individuals and immediate contacts of coronavirus-positive patients confirmed by laboratories.