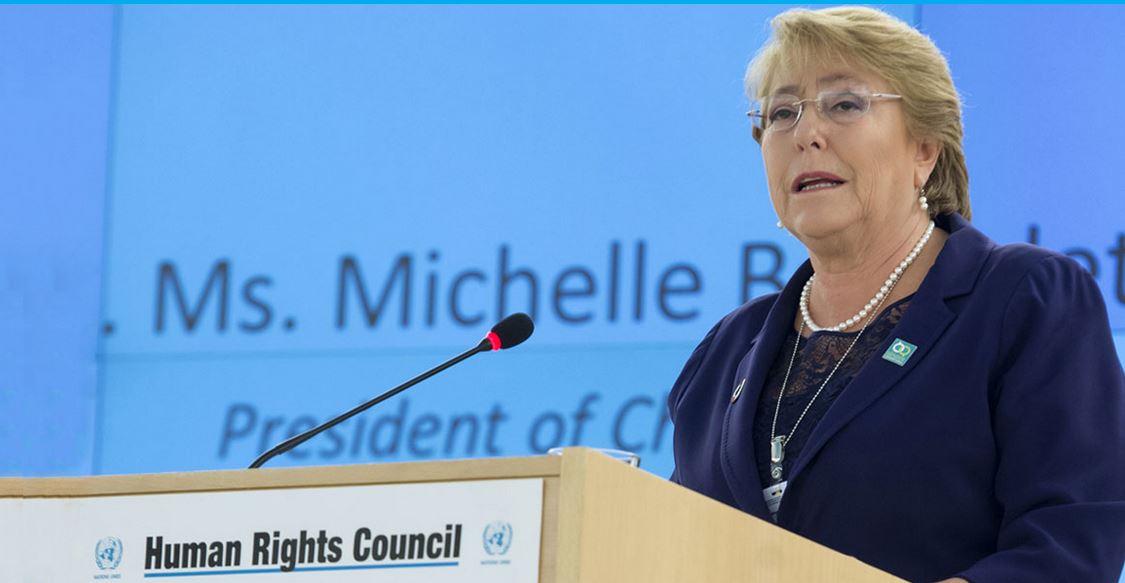 (C)UNnews
India, home to one sixth of the world's population, has taken strict measures to curb the spread of the Corona virus in the country. In addition to imposing the complete closure, some Indian states resorted to putting seals at the hands of those who were subjected to quarantine and placing slogans on the doors of the homes of the isolated to ensure their adherence to the lockdown.
These measures have offended the Office of the United Nations High Commissioner for Human Rights (OHCHR) as actions that would lead to the stigmatization of large sectors of society, including migrants.
In a official statement the United Nations High Commissioner for Human Rights, Michelle Bachelet, called for a balance between the measures necessary to contain Covid-19 on the one hand and the right to privacy and to avoid measures that cause stigmatization of persons within society on the other hand.
Meanwhile, video reports earlier this week showed police officers assaulting civilians, including migrants, using batons for those who don't follow quarantine procedures, and police forces flooding immigrants with antiseptics.
"We understand the pressure on the police right now, but officers must show restraint and adhere to international standards," said United Nations High Commissioner for Human Rights, Michelle Bachelet. The Commission welcomed the decision issued in some states whereby police officers are prohibited from using force to contain the virus.

Mrs. Bachelet expressed her particular concern about the repercussions of India's sudden closure on the situation of migrants inside the country.She said: "The closure in India presents a huge logistical and operational challenge, given the population density, and we all hope that the spread of the virus will be verified, but it is important to ensure non-discrimination during the application of the measures, and that these measures do not exacerbate the existing inequalities . "
According to UNHCR, the closure has resulted in many poor migrants losing their jobs, and the restriction of public transportation has forced hundreds of thousands of migrant men, women and children to walk hundreds of kilometers to try to reach their villages and areas of residence, many have died on the trip.