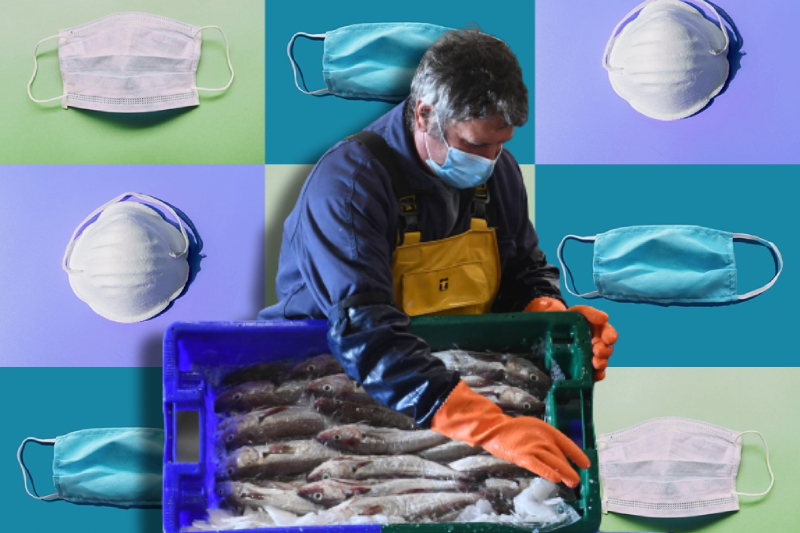 seawood workers
At a time when the world is under threat of coronavirus, many of the private facilities are still choosing to avoid the importance of taking care of their employees and giving them as much resources as possible for them to sustain. When it comes to migrants, the situation is worse.
One of the incidents of Lindy's Seafood Inc, which is a wholesale crab and oyster company, revealed how exploited these migrants actually were. The company asked the migrants to come back to work as soon as they arrived, not giving even seven days for quarantining. If not quarantined, the company should ideally have waited for the Covid-19 test results but the Maryland industry chose to ignore it.
Related Posts
In that given week itself, a lot of the migrants had tested positive for covid. By neglecting their responsibilities, company officials not only put the lives of migrants at risk but also risked others' lives as well. Through this incident, experts understood that migrant seafood processing workers face greater risk of catching Covid-19.
These migrants are guaranteed under the H-2B visa program that they will be transported to the US during each season. But considering the pandemic, the authorities were asked to make arrangements for migrants that safeguards their living but no provision has been made for that.
The seafood migrants cover long distances from their place of work to where they stay or have family. Even though they are permitted to work during the covid-19 pandemic as they are classified as essential workers, one must not neglect basic precautions to make sure that these workers are kept safe and their health should be made the top priority.
However, apart from the companies involved, the government too is responsible for promoting such kind of neglect. The US Department of Labor is responsible for running the visa program but under that no special arrangements have been made for migrants who travel via bus to the working site.
States such as Maryland, Virginia and North Carolina are witnessing a rise in the seafood industry. From the October of 2019 to September 2020, over 12,000 H-2B visa workers were eligible to work in the US in the sea food industry. If the total of states is also considered then there were 2,232 migrants who were working in 41 different companies. Even their rights were not reserved by the states. Even if these migrants feel mistreated, they prefer to keep their head down and not complain about the company's ignorant behaviours towards their health. If they complain, they could be fired in retaliation and lose their lawful status in the U.S.," said Clermont Ripley, an attorney from North Carolina.