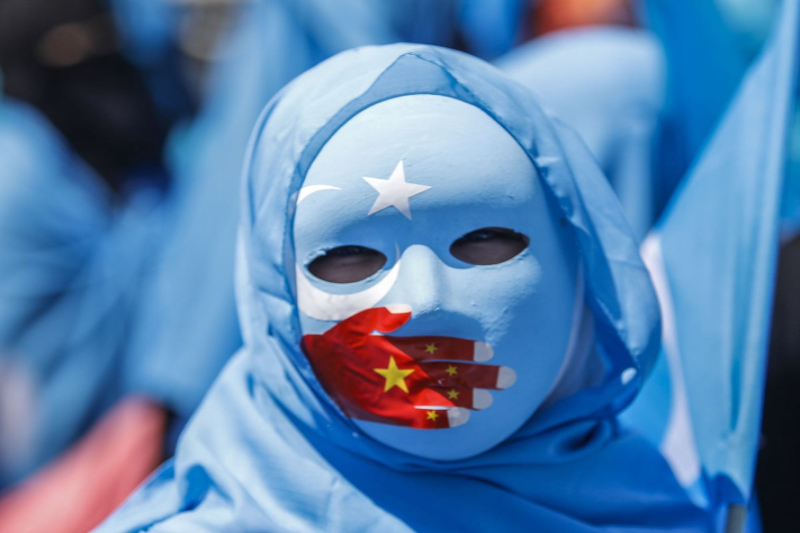 uyghur muslim
A research undertaken and compiled by Uyghur Human Rights Project (UHRP) has unmasked a new dimension to the abuse against Uyghur Muslim minority in Xinjiang province of China. The crackdown by China since 2014 has led to detention or imprisonment of at least 630 imams and other religious members of the minority community. Following detention and shortly after 18 clerics are found to have died.
The clerics were detained on charges such as "propagating extremism", "gathering a crowd to disturb social order", and "inciting separatism". But real crimes are said to be preaching, convening prayer groups and just following duties of an imam.
UHRP tracked down detention of 1046 Uyghur Muslim clerics through court documents, media reports and family testimonials. But in many cases corroborating evidence couldn't be obtained by UHRP due to tight control of Chinese authorities over the information. Whatever information was available revealed the truth behind these detentions of clerics. The harsh punishment culture in Xinjiang province in name of justice showed that 96% of clerics were sentenced for at least 5 years, and 26% were sent to imprisonment for 20 years or more. This also included 14 life sentences.
Related Posts
One such arrest of 51 year old Kazakh imam from Qaba, Xinjiang bares out the bitter reality. Oken Mahmet was charged with "propagating extremism". But his family, according to Xinjiang Victims Database, said that he was arrested for officiating marriages at mosque and leading Friday prayers. Mahmet's initial detention said that he was being detained for "inciting people to violate national laws pertaining to the reading of marriage vows, education, and public governance, as well as making and propagating items related to extremism". He is now sentenced for 8-10 years reportedly.
The North-Western Chinese province of Xinjiang has been increasingly detaining Uyghur Muslim minority group along with other ethnic Turkic groups. The human rights abuse range from forced labor, illegal detention, sterilization forcibly and rape. Authorities claim that these people are sent to "re-education" camps or facilities where they are 'illegally and forcibly' detained for undisclosed period. While this is true, many of these Uyghurs and others are sent straight to prison, whose severity and frequency has dramatically surged since 2017.