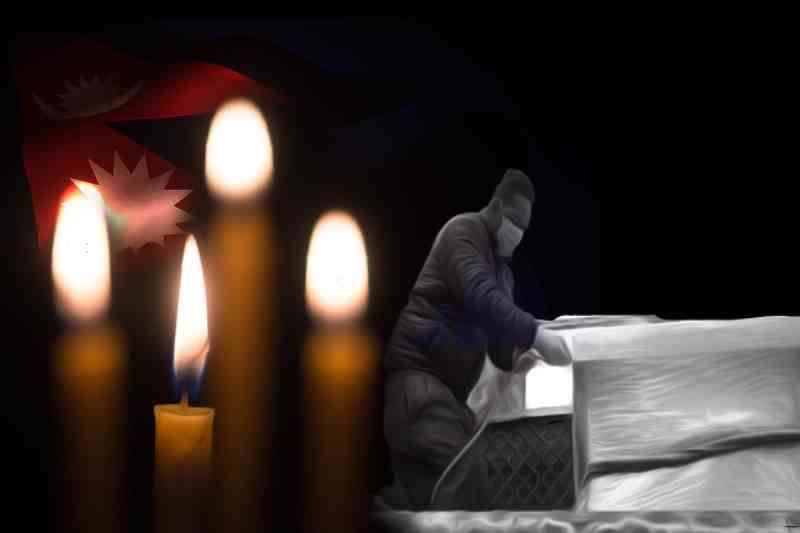 Nepali Migrants
It is heart-wrenching to note that deceased Nepali migrants working overseas were only flown back after a gap of two months from their time of death. Families of the deceased migrant workers who lost their lives to the pandemic received their bodies last week from Malaysia.
It is confirmed that almost 19 people have lost their lives due to the pandemic and other reasons too. After a wait of literally three months, their corpses have been sent back to their loved ones through a Nepal Airline's flight from Kuala Lumpur.
According to Deputy Spokesperson for the national flag carrier Sulekh Mishra, "Nepal Embassy in Malaysia has confirmed to us that there are 37 more bodies of Nepali workers who lost their lives in due course of work. We are making further preparations to bring those bodies back to Nepal. It is part of our Corporate Social Responsibility (CSR)."
It is estimated that close to one million undocumented Nepali migrants are working in Malaysia. The documented ones amount to 3.5 lakh in the field of manufacturing or other services. It seems that the delay in sending the bodies has been pronounced for the undocumented workers over those working under legal status.
Many countries like the Philippines, Nepal, Mexico, and Guatemala are forced to see their own sent off overseas. This is primarily because of the lack of employment opportunities in these countries. Nepal has been enlisted as a least developed country by the United Nations. According to the World Bank reports, a population of about 30 million has a recorded unemployment rate of 1.47 percent as of December 2020. A lot of Nepali migrant women have also been reeling under the pressure of the Covid-19 situation stuck in Western Asian countries.
Ten undocumented such women were recently repatriated from Beirut as they had no money for a Covid-19 test nor to purchase an air ticket. While Lebanon forbids Nepali women to take up part-time domestic work, these women continue to put their lives on the line, taking illegal routes to reach these countries of opportunities. According to an estimate by the Honorary Consulate of Nepal in Beirut, the country hosts nearly 5,000 Nepalis, including workers and peacekeeping forces. Around 2,000-3,000 Nepalis work as domestic help, around 1,000 as factory workers, and the rest are serving as peacekeepers. Most countries are finding it difficult to contain the flow of migrant workers working under the guise of a tourist visa. Covid-19 has been a trying time, both for countries that have become homes to such migrants and the migrants themselves.