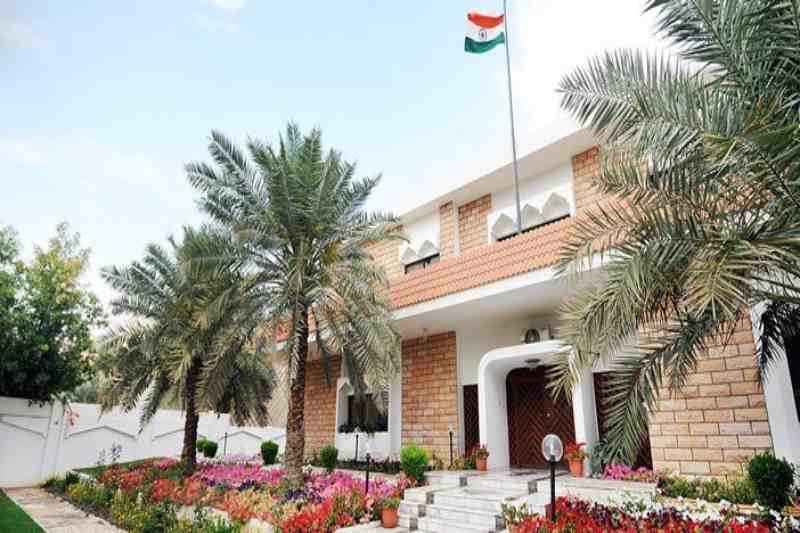 The Indian embassy in Qatar
Last updated on February 6th, 2021 at 07:06 am
Indian Ambassador to Qatar Dr. Deepak Mittal announced on Tuesday that Indian Embassy is set to launch its app and call center to each maximum community member and assist them. 
During a community gathering at the embassy on the occasion of 72nd Republic Day of India, Dr. Mittal said, "We are going to launch a virtual services app so that every Indian in Qatar is connected with the embassy and the government and you will get your services at your doorsteps. We are also working to set up a call center. Each one of the Indians in Qatar can call and get their grievances registered and addressed at the click of a mouse or through a phone call. With the support of the apex bodies, we will take it forward." 
"I assure all the Indian nationals that the embassy in your home and we are at your service 24×7. On this day, we pledge that we will reach out to every Indian national in Qatar using technology as well as physically to extend services to their doorsteps. All the community members are important for the country. With the support of the apex bodies and other community organizations, we will reach out to every Indian and extend the services," he added. 
He also mentioned during the address the interest of the Qatar Ministry of Public Health in partnering for the Covid-19 vaccine with India. 
Mittal noted and applauded the efforts of community members during pandemic and also authorities that all basic needs are made available to Indians present in Qatar.
He further added that year 2021 has brought in hopes of regional developments and a strong relationship between India and Qatar. "The developments in the region are very welcome and it is a positive step for the entire region, for Qatar, for India, and for Indians in Qatar and the region. India welcomes these developments," he said.