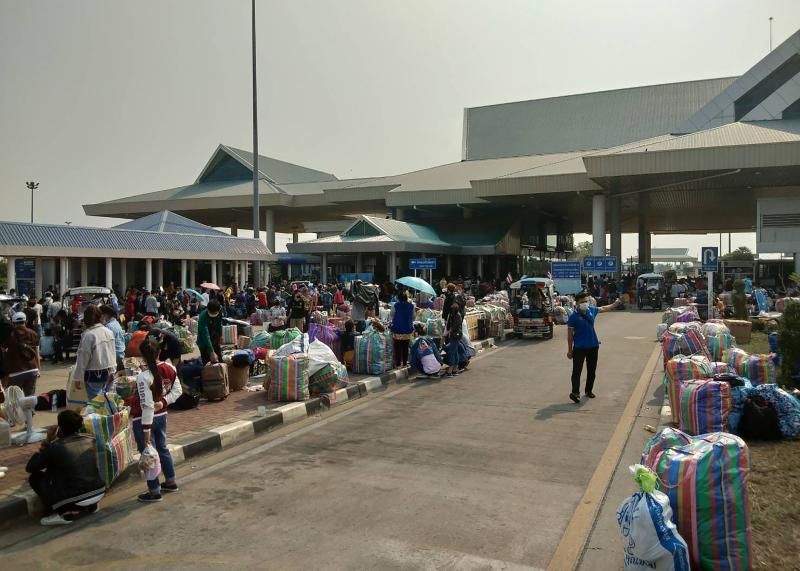 why burmese migrants are being detained by thai authorities

Thailand – It has become common practice for the Thai authorities to apprehend Myanmar migrants. Mostly, their movement happens from the border and they are held captive while they struggle to move towards greener pastures for work.
After the military coup, the Thai authorities have become stricter on the Burma migrants who are moving in large numbers from their dysfunctional country looking for work elsewhere. For years, millions of Myanmar citizens have sought work abroad due to poverty in the Golden Land, particularly in the rural areas and the urban slums, symptoms of a poorly developed economy.
The Thai authorities have arrested about 760 people trying to sneak into the country. Since the beginning of the year, as many as 2000 migrants have crossed into Thailand illegally. The desperation for survival and jobs has forced them to resort to such ways.
Related Posts
The Thai authorities announced that more than 40,000 illegal Myanmar workers have been arrested since the military coup almost a year ago. AAC's Ko Ye Min commented that now, there are almost 4 million Myanmar migrant workers in Thailand and among them hundreds of thousands are unemployed.
When there was an elected government is place, a written contract between Myanmar and Thailand meant guaranteed jobs for close to 50,000 people. Now, there is no such deal as the militia coup has led to the collapse of a government. Currently, the local embassy is also working in tandem with the junta. Therefore, there is really no way to protect the interests of the migrants who in desperation pick up just any kind of work, risking their lives in the process. As of now, Thai authorities have no other choice but to control the inflow of the migrants. The Thai border guard force, army and police have tightened security along the border and people arrested are being charged under the Covid emergency law and for entering Thailand illegally.