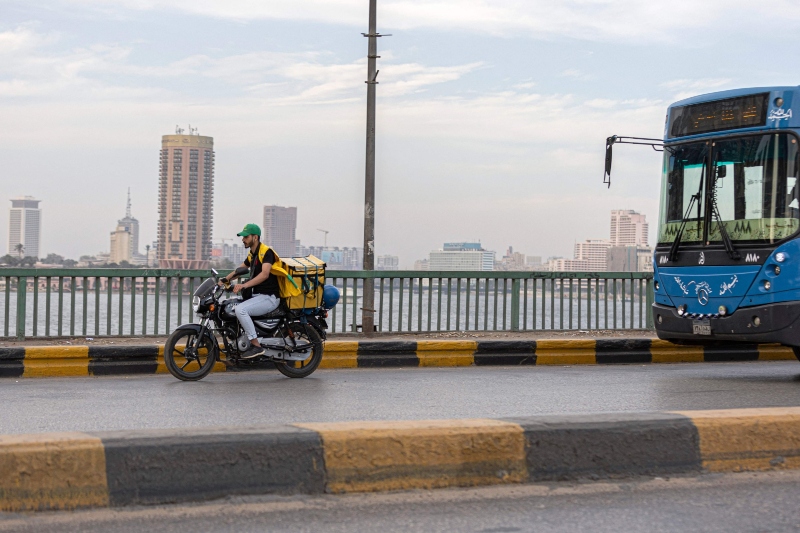 egypt's gig workers face trouble amid the inflation

Egypt – Delivery workers in Egypt are delivering more than a million orders each day with little physical and legal protection. The digital gig economy in Egypt is growing, but there is no legal protection for gig workers.
Engineer Mohamed Sherif, 37, joined the online food ordering company 'Talabat' three months ago as a bicycle courier in Alexandria, a Mediterranean port city in Egypt. However, he was unable to get a lot of food delivery orders.
Reportedly, Sherif said, "You can work a 9 or 10-hour shift, and just not get enough orders." Sherif could only end up making 30 or 40 pounds a day.
Inflation in Egypt is affecting workers
In early April, Talabat couriers called for a two-day strike to demand higher wages. Workers are finding it hard to survive amid the rising inflation.
Egypt is hit by the economic impact of the war in Ukraine. The annual inflation rate rose to over 12 per cent in March while the Egyptian pound plunged to 18 per cent of its value. Low-income earners are burnt with inflation.
Related Posts
Digital labour platforms for workers
In Egypt, 60 per cent of the population is under 30, while 14.5 per cent of university graduates are unemployed. With the rise in inflation, 100,000-200,000 workers are attracted to digital labour platforms.
In 2019, Uber employed 90,000 drivers without any contracts, insurance or social security. Some companies are reportedly taking advantage of the vulnerability of gig workers. The working conditions of Egypt's largest digital labour platforms are not good.
Fairwork, a project by the University of Oxford and the American University in Cairo, rated the working conditions of digital labour platforms. Uber, Talabat and grocery app Mongez scored 1 out of 10.
Reportedly, couriers using motorcycles earn up to twice as much as those making their deliveries by bicycles or on foot. However, the rising cost of petrol is also affecting them.