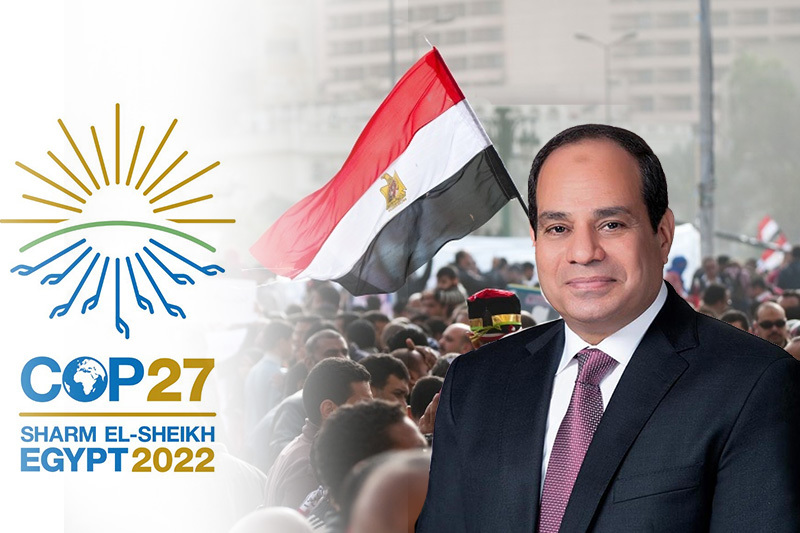 activists against holding cop27 in egypt

Egypt – "We are deeply concerned that [a successful conference] will not be possible due to the repressive actions of the Egyptian government," said the group of environmentalists and activists. "Indeed, at this point it seems more likely that the conference will be used to whitewash human rights violations in the country."
It was decided that the 27th session of the Conference of the Parties (COP 27) of the UNFCCC would be held in Sharm El Sheikh, Egypt. Less than 100 days left before the session starts, but activists think the Egyptian government is using Cop27 for its own purposes.
A letter was drafted and signed detailing concerns about holding Cop27 in Egypt. Among those who signed this letter are Naomi Klein, Bill McKibben, and Green Party MP Caroline Lucas.
"If Cop27 is to succeed, the visibility and positive pressure created by civic mobilisation will be vital – that must include full rights to freedom of assembly, association, and expression around the conference," said signatories.
Related Posts
They also highlighted the case of imprisoned British-Egyptian activist Alaa Abd El Fattah, who is currently on a hunger strike for 119 days in a desert prison north of Cairo. He has spent most of the last decade behind bars, most notably in 2014 for organizing demonstrations against a law that effectively bans protests.
Last year, another activist believed to be one of the figureheads of the 2011 Egyptian revolution was sentenced to five years on terrorism charges after he published a post about being tortured in a detention center.
Other Cop27 members, including White House advisers, climate activists and human rights groups, have also raised concerns about the progress of the talks in Egypt. They noted that a crackdown on civil liberties in the country would render the conference ineffective.
Since 2013, human rights have been actively violated, especially against the opposition and the media. The Arab Human Rights Information Network estimates that there are at least 65,000 political prisoners in Egyptian prisons.