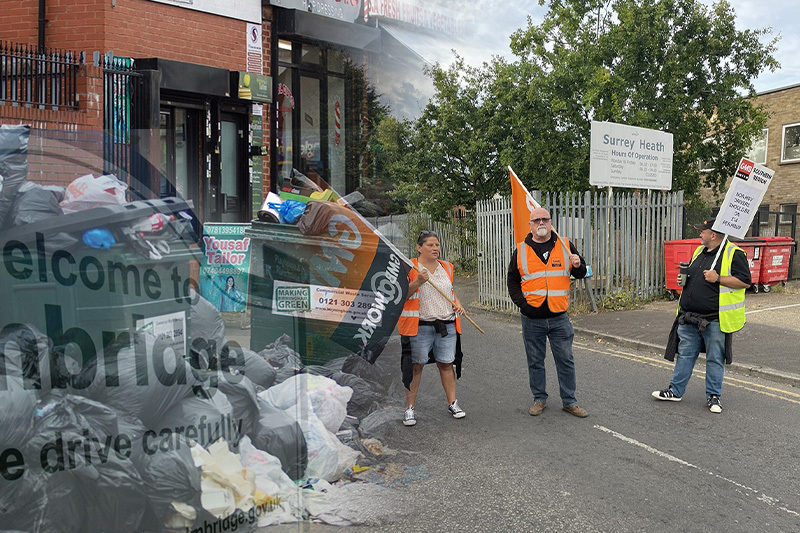 bin strike at elmbridge and surrey heath

UK – Parts of Surrey have gone on a 20-day strike, which means a ban on garbage picking. The action was started by scavengers hired by Amey. The reason for the strike is wages. Several districts were affected by the strike, including: Camberley, Cobham, Asher, Frimley, Walton-on-Thames and Weybridge.
Amey's revised pay offer on July 27 was accepted by Unite members, but was thrown out by the GMB. Amey said in a statement on Friday (July 29): "We made a revised pay offer on July 27 to waste collection workers in the Mole Valley, Elmbridge, Woking and Surrey Heath depots which was shared with both the GMB and Unite unions. Unite recommended that all their members accept this revised pay offer and have since confirmed that all their members have accepted it. We are disappointed to learn today (Friday 29) that the GMB have rejected it."
Paul Grafton, GMB regional officer, said: "The waste industry has become a race to the bottom when it comes to terms and conditions of employment as they attempt to use other waste contractors as comparators to drive wages down, something that has been happening for some time now within the entire industry."
Related Posts
Officially, the strike will last until August 19, although it is possible that it may be longer than planned.
What should the districts affected by the strike do?
During the strike, waste will be collected by Joint Waste Solutions in the affected areas. They stated that people should still leave their trash cans outside. They said, "If it is not emptied by 4pm please report it as a missed collection and leave the bin out. "
On August 1st, Joint Waste Solutions tweeted out updates on what the residents of the areas affected by the strike should be doing.