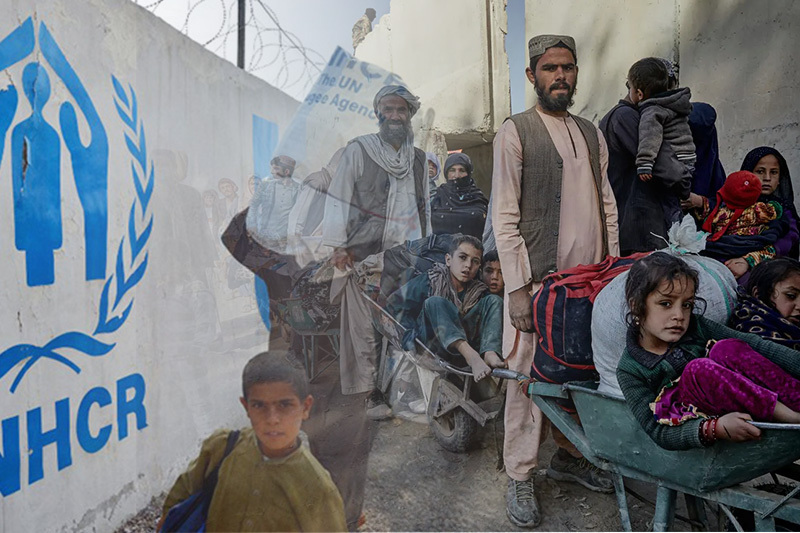 displaced afghans receive assistance as they

Afghanistan – "It's a delightful day, we're returning to our houses and our homelands," said Sardar Wali, 45, a farmer from Laghman province who fled to Kabul months before the Taliban took over the rein of country last August. Similar are the sentiments of thousands of other Afghans who were displaced and were living in Kabul – they are now returning home in the rural Afghanistan. UN refugee agency UNHCR is providing $200 assistance to each family for food and other essentials.
Millions of people were forced to migrate withing Afghanistan over two decades of fighting between the US-led military coalition and the militant Islamic Taliban. Many Afghans had headed to major cities like Kabul where the incidents of air strikes, bombings and firefights were far less common as compared to that in rural parts.
Related Posts
According to AFP, more than 30 buses were chartered on July 28 alone, to aid transportation of around 1,600 men, women and children back to their homes. "Each family received $200 to buy food and other essentials," UNHCR said. Many internally displaced people (IDPs) who had moved to Kabul had to take refuge in makeshift tents while few had moved into rental spaces despite not being able to afford them. "Our children are collecting plastics and my husband is old. We can't afford the cost of living here," Pari Gul, who has opted to return home under UNHCR scheme, said.
Following abrupt and chaotic withdrawal of US military troops from Afghanistan last year that was followed by Taliban take over, Afghanistan's economy has been devastated. Thousands of people have lost their jobs after international aid was halted due to Taliban take over. According to UNHCR, a estimated 3.5 million people are still internally displaced in Afghanistan, with more than 80 per cent being children and women. Outside of Afghanistan, according to UNHCR, "2.6 million Afghans live as recognized refugees – 2.2 million of the number being registered in Iran and Pakistan alone."