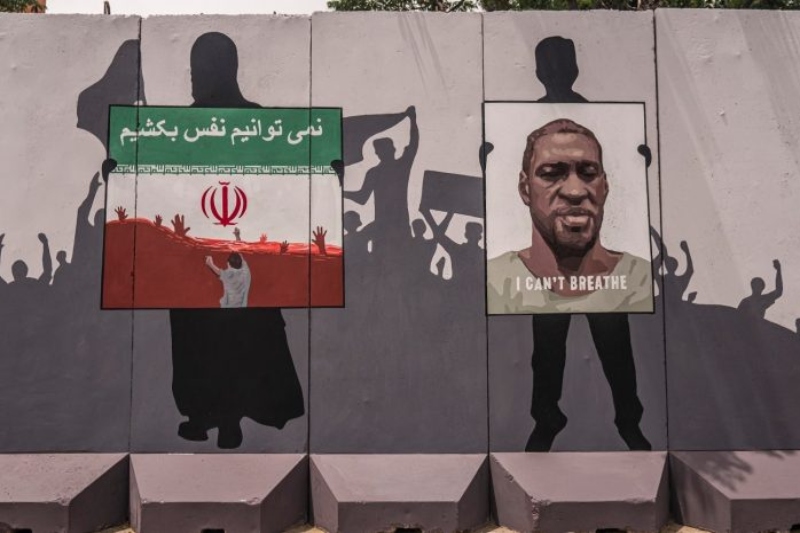 protest erupts outside iranian missions in afghanistan after reports of migrant abuse

Iran – Around 200 Afghans gathered in central Kabul on Tuesday to protest against Afghan migrants' abuse in Iran. They also read slogans, "We want justice."
Recently, a video circulated on social media showed Afghan refugees being beaten and humiliated by Iranians over the weekend. The video showed Iranian border guards and civilians beating Afghan refugees in a room.
Independent journalist Hizbullah Khan shared some of the video footage that has been circulating since last weekend on Twitter. It further raised diplomatic tensions between Iran and Afghanistan to a higher level.
Related Posts
Reportedly, outside the Iranian consulate in the western Afghan city of Herat, demonstrators chanted "Death to Iran" while setting fire to an Iranian flag. Further protests erupted in the southern city of Khost. A small group of Afghan protesters were seen throwing rocks at Iran's diplomatic missions in Kabul. On Tuesday, Iran closed its mission in Afghanistan for several hours because of the protest. Subsequently, Iran's Foreign Ministry slammed the government of Afghanistan. The ministry said that Afghanistan is responsible for the security and safety of Tehran's diplomats.
Demonstrators claimed that Afghan refugees and migrant workers are not treated well in Iran. However, Iranian officials denied there was mistreatment of Afghan refugees and migrant workers in Iran.
Recently, three Iranian clerics were attacked by an Afghan national on April 5 in the north-eastern Iranian city of Mashhad. It led to an increase in tensions between the two neighboring countries.
Reportedly, thousands of Afghans daily try to cross into Iran in search of work and better pay. Afghanistan is are facing everyday problems since the Taliban seized power in August 2021. The country has plunged further into an economic crisis, pushing more people into leaving their country. They cross borders and try to find jobs in Iran. According to media reports, over five million Afghans, both documented and undocumented, live in Iran.