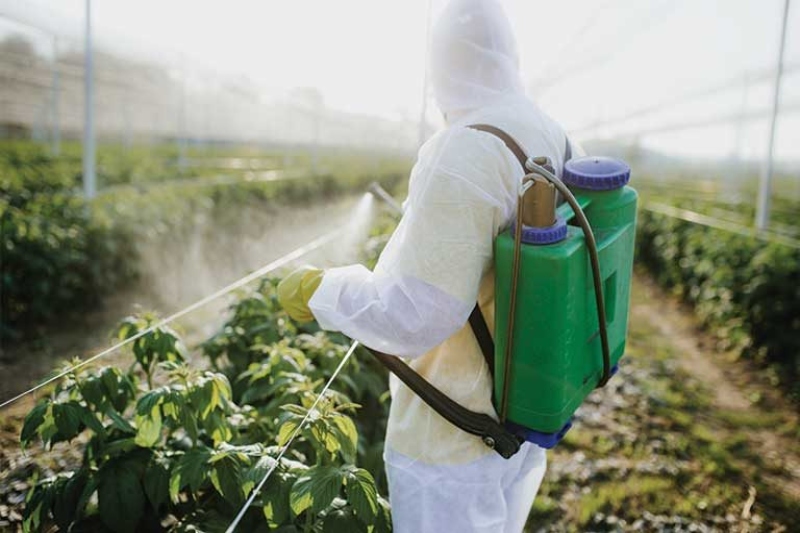 michigan farm producer pulled to court over pesticide exposure on migrant workers

United States – Michigan migrant farmers have now filed a class action lawsuit against a producing company alleging exposure to pesticides.
Three of them have confirmed dangerous and regular exposure while working at a Mastronardi Produce-USA greenhouse in Coldwater. A staff attorney named Anna Hill Galendez, who is handling the case has confirmed that "Some of them were made to handle the chemicals directly and they were getting nosebleeds, they had burning in their eyes. They got skin rashes when they had contact with the disinfectants," she said.
Workers are supposed to receive the right kind of protective equipment so that they are not exposed to such harmful chemicals. This is not the first time such an incident has been reported as these were far more common at the time of Covid-19 as well.
Related Posts
"The Environmental Protection Agency lays out in a lot of detail the kinds of precautions that should be taken when using dangerous chemicals that are regulated as pesticides," Hill Galendez said while speaking to the local media. The company involved has not commented about the exposure or the lawsuit so far.
The Michigan Immigrant Rights Center (MIRC), a nonprofit legal resource center for immigrants and farmworkers in Michigan, along with Farmworker Justice, a national nonprofit farmworker advocacy organization based in Washington, D.C., have filed the lawsuit on behalf of the plaintiffs in the United States District Court for the Western District of Michigan. The chemical in question is Virkon S, a broad-spectrum disinfectant and virucide registered with the Environmental Protection Agency.
While evidence shows they have low toxicity when diluted, but regular exposure to could lead to various health hazards like diarrhea, loss of vision, nausea, etc. Michigan growers have relied on Mexican Americans from Texas and Mexicans to meet their highly seasonal labor demand for nearly a century. The American agriculture is greatly dependent on their efforts but they remain to be marginalized and undervalued, apart from being paid less for their hard work.