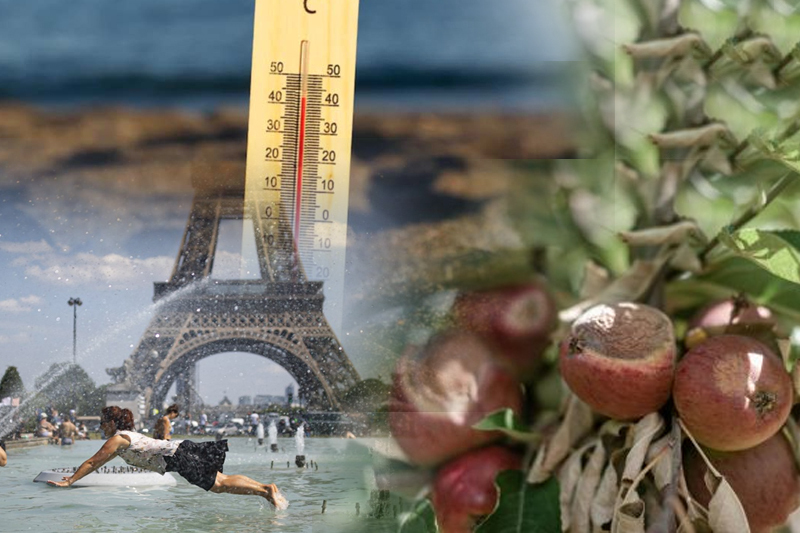 apples are baked on the branches, europe falls into a drought.

EU – According to experts, it is likely that Europe is facing the worst heat wave in the last 500 years. Scientists warn that a drought in Europe could last for several more months. Extreme heat and drought are causing serious damage to agriculture and other sectors of the European economy. Farmers complain that the harvest, if any, will be below average. The lack of water is hurting tourism, as many hotels turn off the water supply.
Much of the farm harvest in England this year has not been sold. Record heat in July literally baked apples on the branches. The soil under the trees is cracking with dryness – there was so little rain in spring and summer. Even last winter, when rainwater usually accumulates in the soil to keep it moist for several months, it wasn't wet enough.
The UK Environment Agency on Friday announced that vast swathes of England were officially plunged into drought, raising food security concerns and making new hose bans imminent, potentially for tens of millions of people.
Related Posts
England had its driest July since 1935 last month, with the southern part of the country, including Latcoats Farm, receiving just 17% of the month's average rainfall, according to the UK Met Office. There is also no significant rain forecast on the horizon.
France experienced an exceptionally dry winter, followed by a spring heat wave that prevented much of the country's groundwater from being replenished. Meanwhile, some local governments have set up their own massive reservoirs to provide water for crops. But this system is controversial.
In Italy, in the Po Valley, rice plantations are withering. In the upper reaches of the river, they lack water, and at the mouth they suffer from salinization of the soil. Farmers expect to harvest only a third of the usual crop this year.