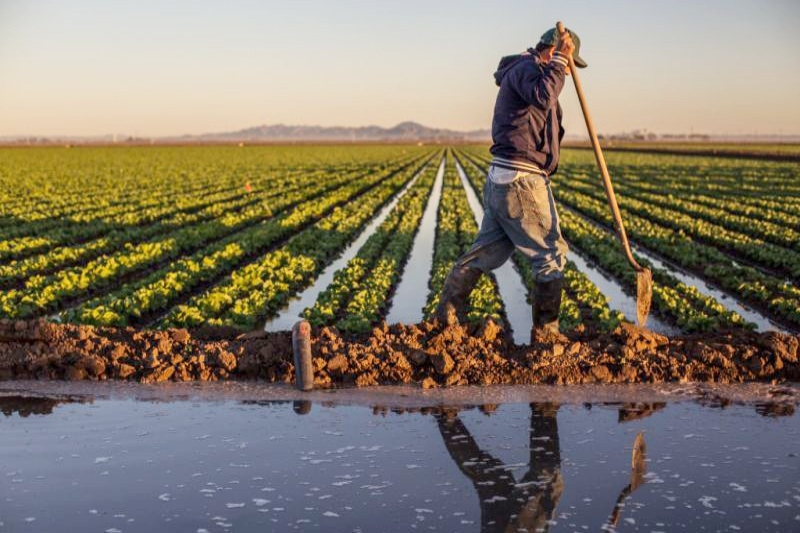 farmers worried over lowering colorado river water

United States – The worst kind of human rights and labor issues have cropped up in Arizona where farmers are being hit by water cuts, empty canals and dead cotton fields.
The lands are drought stricken with crop die mercilessly. The lack of water has been exasperated by the depleting levels in water reservoir facilities as well. Blame it on the cuts put on water supply from the Colorado river that has made the Arizona farmers suffer.
Somehow, up until now, farmers have been able to grow water intensive crops for the cows. These comprise, cotton, alfalfa and corn. But this year is difficult and this is going to continue to be like this.
More than 40 million people in the West rely on the Colorado River, which flows along Arizona's western edge. The farmers hit the hardest this year are in Pinal County, a rural stretch of land where agriculture is receding and slowly getting replaced by solar panels and housing developments.
Related Posts
Climatic conditions have worsened the water supply to the river. The Bureau of Reclamation in August declared a water shortage at Lake Mead, one of the river's primary reservoirs, after water levels fell to historic lows. 
Arizona farmers use nearly three-quarters of the available water supply to irrigate their crops. As supply runs low, some farmers in Pinal County couldn't afford to operate any longer and sold their land to solar developers. Others have left fields empty to cut down on water use, or have experimented with drought-resistant plants. Some have dug up ground water, reducing the water levels further. A prolonged drought will not just reduce local farm income in Arizona, but create tighter supply and increased food prices for consumers across the country.