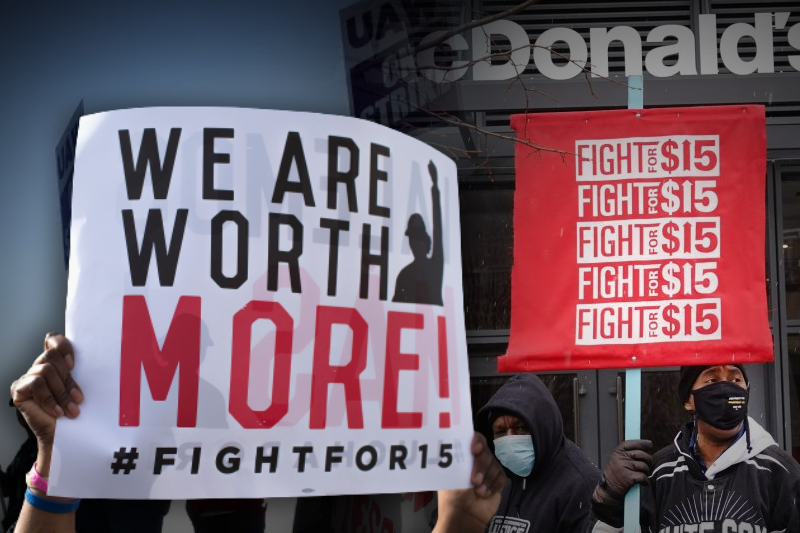 UI clerical workers protest for back pay, fair contract and wage increases

United States – The members of Local 3700 of the American Federation of State, County and Municipal Employees (AFSCME) trade union protested outside of the Illini Union on Wednesday, demanding back pay and an increase in wages.
The union represents various clerical workers and office staff employed by the University and at the University Extension. The Illini Union is located on the campus of the University of Illinois. The union represents approximately 1,300 clerical, extension, and childcare workers at the University of Illinois in Urbana-Champaign. They also conducted a rally for a fair contract. They wrote on Facebook, "We want a contract that is fair for all our members."
Reportedly, the union did not get a new contract with the University after the previous one ended in August 2021. The union wanted the new contract to include eight months of back pay to account for the time since their last contract ended. They started bargaining with the university four months back. They also wanted wage increases and longevity raises for workers at the University Extension.
Related Posts
Greg Brannan, president of AFSCME Local 3700 said, "We are trying to get retro payback since the contract ended in August, but they refused to give us retro payback. We are also trying to get workers a decent raise and longevity raises."
Later on that day, a tentative agreement for a three-year contract between the union and the University was made. After a bargaining session, they decided to come up with an agreement. According to Robin Kaler, associate chancellor for Public Affairs at the University, they reached "a three-year agreement retroactive to August 22, 2021." Reportedly, the tentative agreement included "meaningful increases for childcare providers and Extension workers." The university has participated in more than 30 negotiating sessions over the past year. AFSCME also announced the news on Facebook. They wrote, "We have reached a tentative agreement."