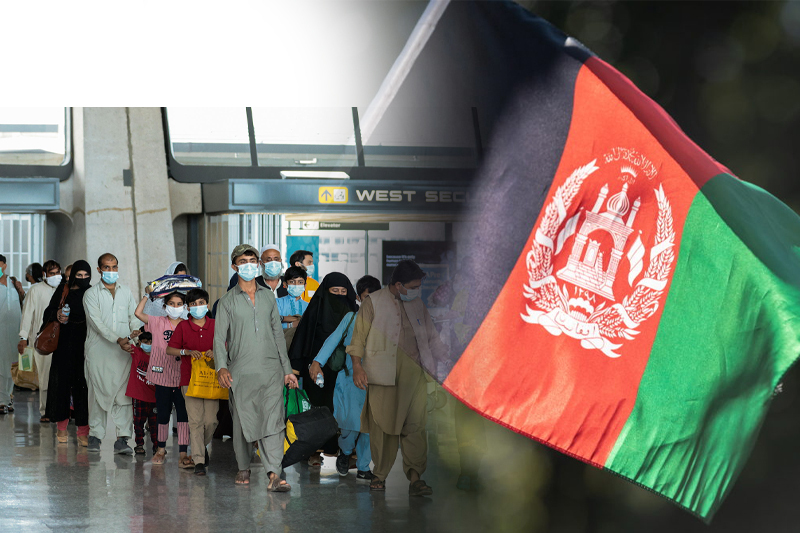 afghan migrants struggle to adjust to life in the us

US – A year after the withdrawal of US troops from Afghanistan, families who have been displaced face many challenges.
Afghan families who were resettled in the United States after President Joe Biden's administration withdrew the military from Afghanistan last August have had a hard time adjusting to life in the new country. There were many tasks: finding a job, learning English, researching long-term immigration routes, and memorizing local bus routes.
All this is exacerbated by the traumas received as a result of the long-term conflict, as well as anxiety for loved ones who are still in Afghanistan. But the prospects for reunification are daunting: Of the nearly 50,000 Afghans who have applied for humanitarian parole since July 2021, according to the U.S. Citizenship and Immigration Services, 369 have been accepted and about 8,000 denied, with the rest still awaiting a response on humanitarian grounds. as of 28 July.
Walid Aziz, an Afghan who moved to the US several years ago, recently received news of his father's application being rejected. "I have very high anxiety; my family is in danger," Aziz, who worked as a contractor for the US Embassy in Kabul, told Al Jazeera. "I served the US government. I don't know why my father is not here."
Related Posts
In addition to injuries, you still have to deal with everyday problems. Practical issues such as transportation and communications can make everyday tasks challenging and frustrating, especially those involving US bureaucracy, such as enrolling in the healthcare system. In the California Bay Area, where it's hard to find jobs that pay enough to cover astronomical living expenses, many worry about their ability to make ends meet.
A network of resettlement groups and community organizations is helping these families, but they are working to breaking point trying to fill the gaps after refugee resources were depleted during the administration of former US President Donald Trump. 5ive Pillars, which offers assistance to many families at the hotel, was founded after the fall of Kabul.
Simplifying the problem, many community organizations and Afghan-American volunteers help with everything from food to legal aid.
At the same time, many displaced Afghans are well aware that, under humanitarian parole, which only gives them temporary asylum, they must move to a more stable immigration path within two years of entering the country or they risk losing benefits. granted in the form of a work permit. grant of parole