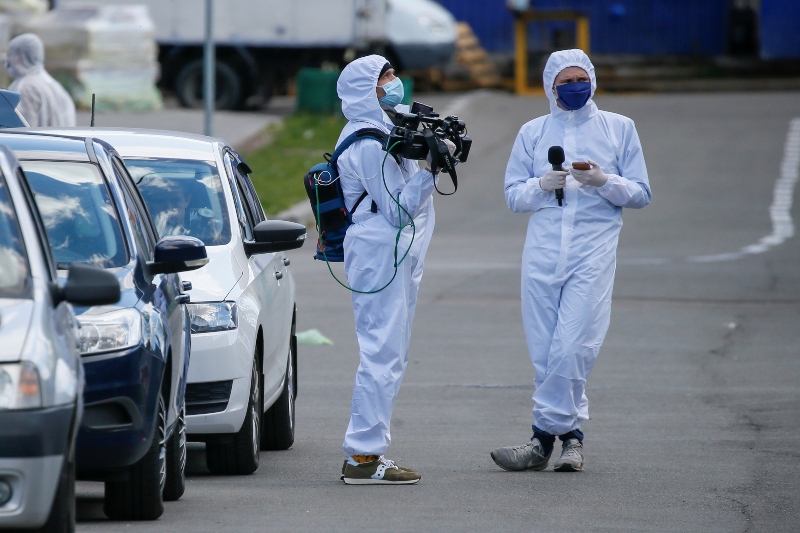 why are journalists feeling unsafe to report in europe about covid 19

Europe – Many European nations that do not respect civil rights or freedom of press and speech are openly preventing journalists from reporting. Cases of anti-vaccine and anti-lockdown protests are being prevented from coming into limelight.
Nations most in focus include Serbia, Hungary, Russian Federation and Bulgaria as well. Dangerous physical attacks have more than doubled between 2019 and 2021. This has been confirmed by the Council of Europe research.
In a recent meeting with the Council of Europe committee of Ministers, it came to light that attacks on journalists have been on the rise. As a result, there has been a call for more security and protection of press, so that the freedom of press can remain in place.
In Italy for example, several reporters have been threatened and assaulted while reporting on demonstrations against the country's Covid-19 green pass. The green pass is a certificate showing if a person has been vaccinated, tested negative or recovered from the virus introduced by the Italian government in October 2021, and is mandatory for all workers to show at their workplaces, for dining inside at restaurants and to attend large events.
Related Posts
Many European countries have been flouting human rights when it comes to Covid-19 recovery. People have taken to streets and revolted against wrongdoing. Attacks are happening by mobs themselves. But security forces are not being seen in action, protecting the media. Anti-vaccine sentiment seems to have emotions on the high.
Further, attacks are coming through with political influence in the backdrop where influential politicians have criticized reporting and reporters in ways aimed at creating (or exploiting) a loss of trust in news journalism among.
There have been attempts to restrict journalists from covering the health crisis in Hungary, Serbia, the Russian Federation and Bulgaria where "fake news laws" and other legislation have put reporters at risk of fines or prison for reporting what authorities have condemned as "false" or "unauthorised" information" – but is often fair but critical journalism. Despite a public desire for accurate information about COVID and its implications, in countries such as the Russian Federation, Turkey, Hungary and Poland, escalating antagonism towards the media includes state-led dismantling of journalistic independence and growing ownership of the media by political figures.