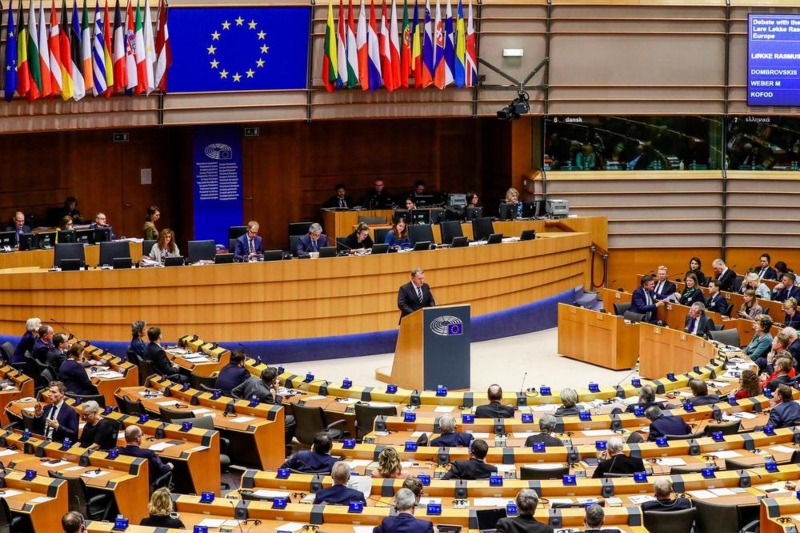 european parliaments asked serbia to investigate exploitation reports

Europe – Forced labor reports in Serbia sparked major criticism last month after some of the reports claimed that there is a Chinese factory where such incidents are taking place.
On Thursday, the European Parliament passed a resolution over such concerns which was favored by 586 votes in favour, 53 against and 44 abstentions. The leaders were concerned over "forced labour in the Chinese Linglong factory and environmental protests in Serbia" and hence the resolution was passed.
Related Posts
The main cause of concern is the Chinese-owned Linglong Tire factory construction site in Zrenjanin, northern Serbia where reportedly 500 Vietnamese people are being exploited. Not only is it highlighting forced labor issues but also shines lights on the human rights violations.
As per the resolution, there will be an investigation of the case by the Serbian authorities so that they can "ensure respect for fundamental human rights in the factory, especially labour rights, to provide the EU with the results of its investigations, and to hold the perpetrators to account".
The resolution also seemed to emphasise how Serbia is letting Chinese companies have an upperhand in such cases. They are being given many legal privileges which is causing them to not take these issues seriously. The MEPs also seemed suspicious over the increased influence of China in Serbia in the recent months. Hence, the authorities have urged Serbia, as an EU candidate country, to stress on the EU labor law while complying with the relevant International Labour Organization conventions it has ratified".